A GIS is used in visual interpretation of data. Here in this blog you will find United States – Alabama GIS data. For research and development in various field GIS data is used. In other words, with mapping of following data on map make the analysis and extraction of data easy. Moreover, visual image is appealing then numbers.
Alabama is a southeastern state of United States. The state is known for its iron and steel natural resources, sweet tea and Football. Alabama capital is Montgomery. You can download Alabama GIS data like administrative national shapefile, polygon shapefile, county shapefile, administrative boundaries of level 6 & 8 is also available.
United States – Alabama GIS Data – Shapefile Shp
Go to IGIS Map GIS data and the select the desired states.
Alabama State Boundary Shapefile
For state boundary click on the link provided below. It covers state boundary.
Download Alabama State Outline Shapefile
You can edit or format the map as per need or requirement. For analysis and editing use IGIS Map Anaylsis Tool. In addition to editing, you can share the map with your client or colleague.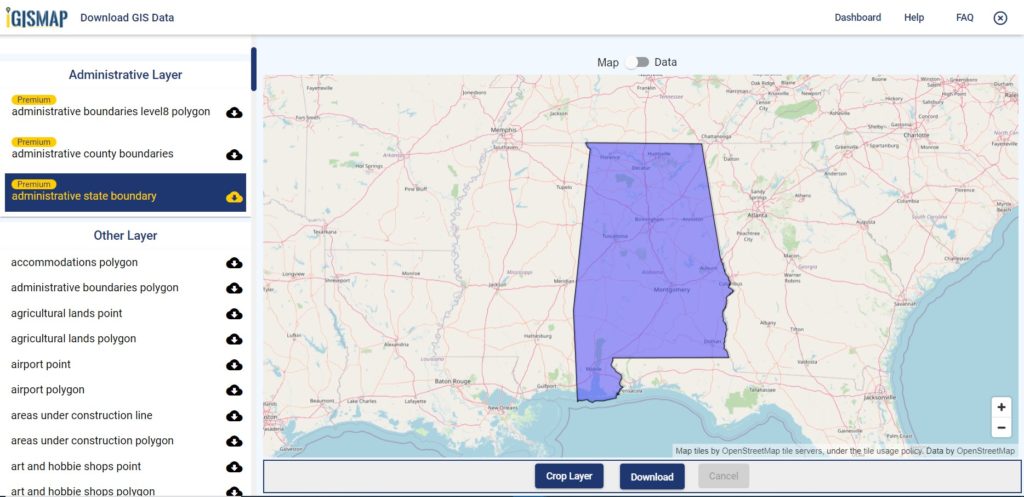 You can view data information by clicking on the location on map. In the below screen you can see data table of the desired location.
Before download Please check the data by toggle to data from map view.
County Polygon Shapefile of Alabama
For downloading county gis data click on below link. If you want GIS data other shapefile format then please choose other formats from drop down list (Kml, Csv, Geojson, )
Download Alabama Counties Shapefile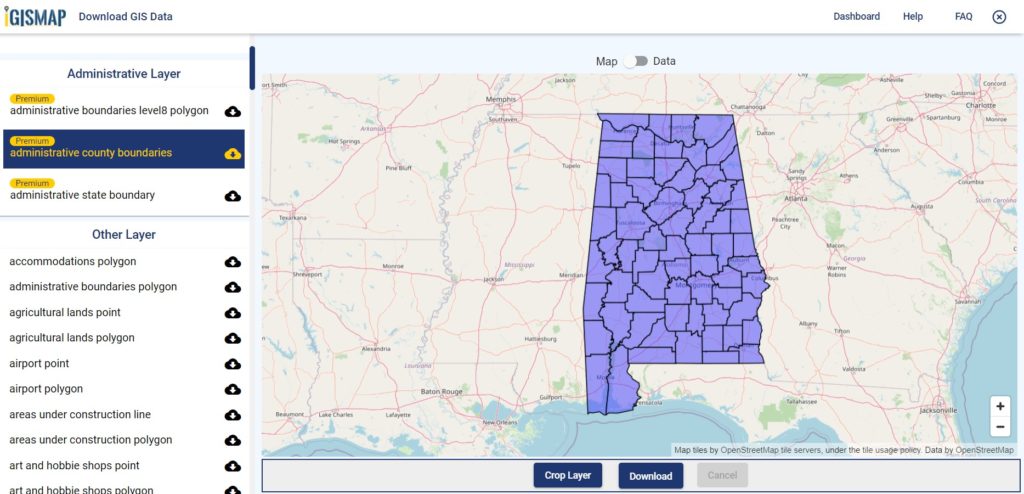 Download Airport Point of Alabama States of USA
For Airport Points GIS data click on below link.
Alabama States Airport Point Shapefile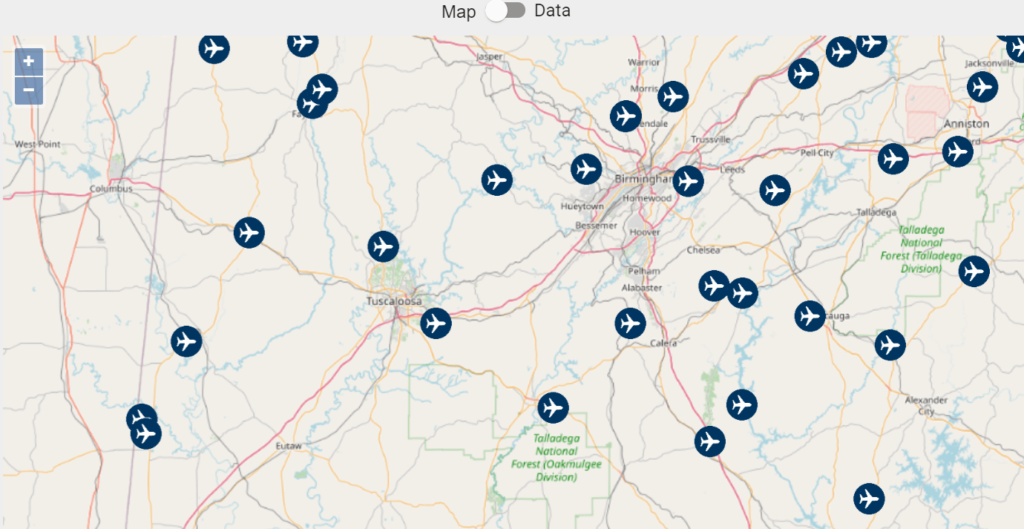 For GIS data in another GIS format that is not listed in the drop-down list, use IGIS Map Converter Tool.
Download GIS Data of other states of USA