United Kingdom made up of England, Northern Ireland, Scotland and Wales is an island nation. In this post we are providing United Kingdom Shapefile download free link for your project. Here you get United Kingdom Boundary line shapefile, United Kingdom countries line shapefile.
United Kingdom Shapefile download free – Coastline
All data available are in EPSG:4326 WGS84 CRS (Coordinate Reference System). Following are the boundary line map shapefile of United Kingdom that are available to download.
Download link – United Kingdom countries boundary line shapefile
If it take time in rendering then tap on Zoom to layer shown in screen below.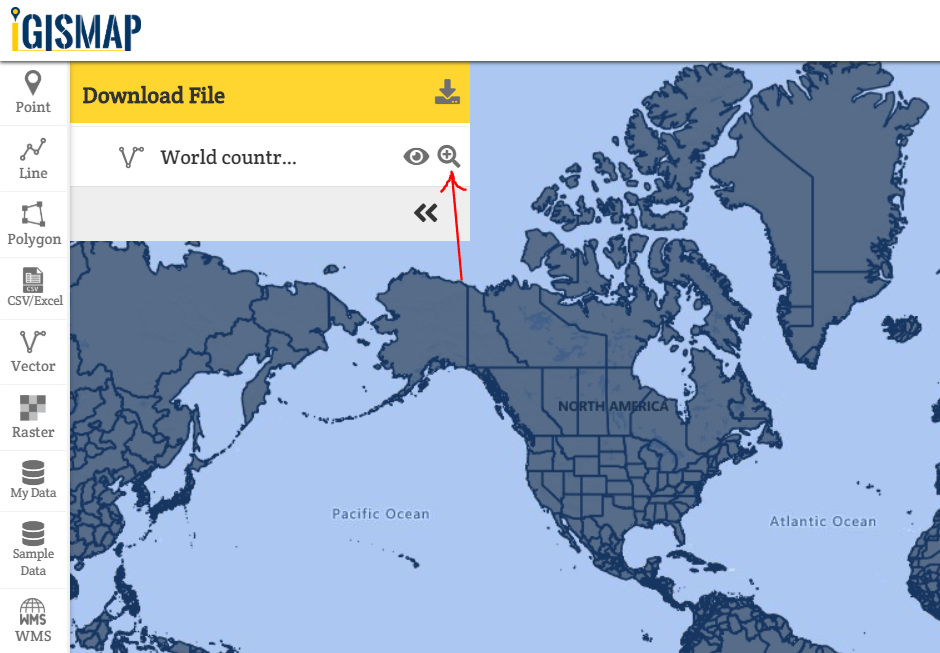 Download polygon shapefile of United Kingdom
Polygon shapefile comprises following countries:
England
Northern Irland
Scotland
Wales
Download link for Polygon shapefile of United Kingdom
Download Shapefile of England
London is the capital of England. England shares borders with Scotland to the north and Wales to the west.
Download link shapefile of England Country boundary line
London Shapefile Download
Click the link – London Administrative Shapefile
Download Shapefile of Scotland
Edinburgh is the capital of Scotland. This shapefile covers Glassglow, Aberdeen, Edinburgh, Dundee, Paisley, Hamilton etc.
Download link Boundary line shapefile of Scotland
Download Wales shapefile
Wales is the Southwest country of Great Britain. Cardiff is the capital city of Wales. Download link is provided below:
Wales boundary line of Shapefile 
Download Northern Ireland shapefile
Northern Ireland is known for Norman castle. Belfast is the capital city of Northern Ireland.
Download link – Northern Ireland Shapefile boundary line
We try to cover all data exported from osm in shapefile. The data is provided and converted from osm to shapefile from open street map. All data are updated periodically once in a quarter year.  Similarly you may ask or hire us to download a map of water, roads, polygon, buildings, parks, etcs of a specific Area from open street map.
Please note that the United Kingdom data provided here is license under Open Data Commons Open Database License (ODbL). Please review the same before using it. If you want data under different license you can also look over to the post : Download Free Shapefile Maps – Country Boundary Polygon, Rail-Road, Water polyline etc
Disclaimer : If you find any shapefile data of country provided is in correct do contact us or comment below, so that we will correct the same in our system as well we will try to correct the same in openstreetmap.
Download free Shapefile