Routing and displaying direction on Map along with showing the instruction for navigation, physical distance, traffic etc is one of the important part of GIS (Geographical Information System), when working on Travel or tourism or logistic projects. Are you Looking for the best Map direction API to create Routes on Web map or map on App? Researching for best performance and list of alternatives routing libraries? There are dozens of Routing API which is either available as premium API, Free till a limit or a completely free Routing API.
Here you will find all the list of Map Routing libraries which I have gone through and researched while working on one of my project. Let me start listing first few free and open source direction Map API followed with API which is available for free till a particular hits limits.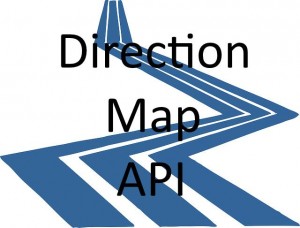 Top 10 Map Direction API – Routing Libraries
1.) Open Source Routing Machine:
OSRM computes shortest path in a graph and was designed to run well with map data from OSM project.
Can either be self hosted
Very fast routing.
Method of contraction hierarchies to compute shortest path routing, in contrast to A* which makes it very fast.
highly portable.
Provides turn by turn navigation instruction
License: BSD
You can find the project code at github and also the working map project.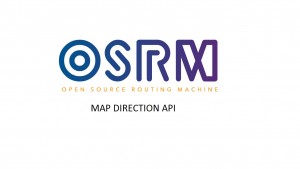 2.) YOURS navigation API:
Yet another OpenStreetMap Route Service (YOURS), uses OpenStreetMap data.
Generate fastest or shortest routes in modes available like car, pedestrians, bicycle.
Unlimited Via waypoints can be added easily
Generate routes altitude profiles.
Client side route caching
License : BSD
Wiki for YOURS map can be found here.
3.) Open Route Service Library: 
Routing service is based on open standards by the Open Geo-spatial Consortium with OSM data.
Gives Route summary like overall distance, units, overall needed time.
Way points can be added in between routes.
Step by step instruction is calculated and can be extracted as different languages.
License : MIT license
You may check libraries documentation from here.
4.) Graphhopper Direction Map API:
It is a fast and memory efficient Open source routing library and server using OpenStreetMap.
Can be Used for desktop, web or with mobile device application.
Dijkstra, A* and Contraction Hierarchies algorithm is used.
Can either be self hosted or you can choose a plan from graphhopper services website, which can either be available for free or paid.
Provides turn by turn navigation instruction
License : Apache License Version 2.0
Here is the Github code depository of Graphhopper.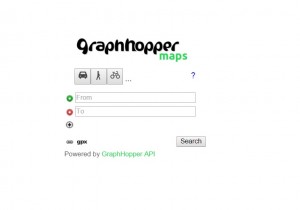 You can compare further maps from OpenStreetMap data routing section from here to get the detailed comparision of above listed API.
Premium Routing Libraries:
5.) Google Map Direction API:
We don't need any introduction to Google Maps. Map with most data provides all roads in every mode whether it is for car, heavy vehicles, rails, bicycle or pedestrian. You just need to grab a key and use the API to get the directions.
Can access upto 2,500 free direction request per day.
Can add upto 23 waypoints
Can avoid route with tolls, highways, ferries and indoor.
Different languages are supported as an output result
Specify the units of result
Get live traffic and estimated time of travel for a route.
A detailed documentation along with tutorials.
Get the documentation link from here and get started with Google Map library.
6.) Bing Map Direction API :
Bing Map is another giant map service provider. You may look as an alternative of Google Map. You can customize, calculate and display direction and route on a Map with Direction API module or with Bing Map Rest Services. You need to get a Map key by registering in Bing Map. I didn't found any figures of transaction which can be made free. But definitely if you over use the API either Microsoft will contact you or you may contact them either to upgrade the account as Enterprise.
Here are some features of Bing Map:
Calculate Route and get the walking, driving or transit route direction
Define way points
Get Road Shield images
Get Route data i.e Travel Distance, travel duration, estimated time of duration considering live traffic etc.
Turn by turn navigation instruction can be extracted.
You may also look at warning type i.e if there is a traffic accident, very slow traffic in the route, critical weather etc.
You can find the detailed document of the from here: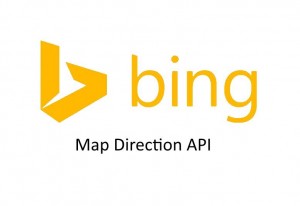 7.) ESRI Map Direction API:
ESRI is an international supplier of GIS software and databases and exist since 1969. ESRI Map provides AcrGIS API for JavaScript which helps you to get the Direction on Map. Register a developer account for free in ESRI direction and Routing Service website and get ready to use the library. You will get free development and testing subscription and also gets a 50 credits a month when you are ready to go to production. Yes they charge you according to credits, where each functionality have different credits for different number of hits. Here are some of the features:
Routes for pedestrian, light weight moving vehicle and heavy weight moving vehicle
Get optimized route considering traffic.
"Schedule stops, including people, pickups, work orders, and anything else, within a pre-defined time window."
According to vehicle weight and height route will be calculated to clear restricted bridges and underpasses.
Get the distance and navigation instructions.
You can explore more over here.
8.) MapQuest Direction Map API:
MapQuest Map provides Direction API with help of OpenStreetMap data. Upto 15,000/month Transactions is allowed for free. Here are the feature of MapQuest :
Get routes for different modes like pedestrian, bicycle, multi-modal.
Routes can be calculated as both fastest and shortest.
Instruction turn by turn navigation.
Get Estimated time of duration for a Route considering real time traffic.
Get Alternate routes for same origin and destination points.
According to date and time, optimized routes will be created.
You can have a look more over here of its documentation.
9.) MapBox Direction Map API:
MapBox is another popular API which can be considered as the best in terms of pricing and performance too. Here are the list of features:
Calculate optimal driving, walking and cycling routes.
Get turn by turn direction instructions.
Route can be created incorporating upto 25 waypoints anywhere on earth.
Get the geometry as a geojson file
Is free till 50,000 mapview either for mobile or for web
Get started from here.
10.) Create Your Own Customized API:
Take either shapefile or OSM data. Create R tree and generate the network graph. Implement A* or any shortest path alogrithm. Fix all issues and improve the speed. You are done.
Note: The limitation and features of API is listed on 12-01-2016 and can be changed time to time. So please check the actual price from the concerned API official website. Also features listed of each API is not complete, but just to give you introduction of the same.
The above list I found to be useful and you can choose one by comparing prices and features to implement in your project. Certainly there may be other routing API's too, which you may not found here. But if you like the same and think that it should be present in the list, then do comment below with the name and some brief description of the map routing library.