Howdy Guys, in these days and age of open source society where people no spun out depends on told information maps play a vital role. In this article we are showing a feature of IGIS Map Tool – Create and Share Custom Maps – Add on Website, Social Sites Share. You can share maps for business websites or you can create maps for academic projects or presentations because visual things are more easily grasped then textual.
Share Map for Business –
Nowadays customer expect to fend for themselves. They come online multiple times for checking information. New mapping technologies created the life easier. And You can share a location, directions or map by IGIS Map tool. You can share:
A place, business or address

A directions search

A street view image
Create and Share Custom Maps – Add on Website, Social Sites Share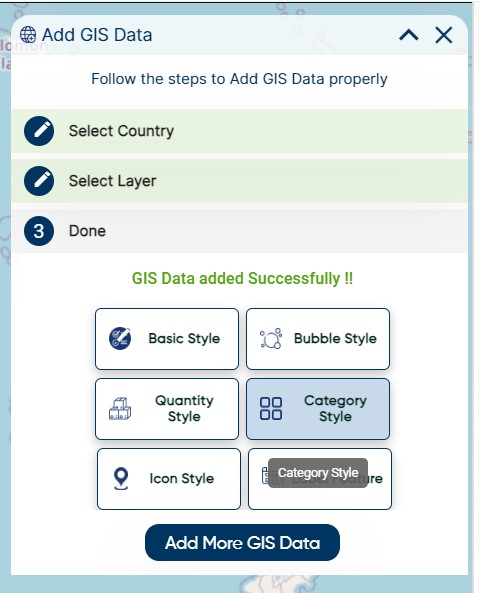 Fill and border color can be changed here. For more attractive map choose Category Style and tap on Edit Layer and then select the layer which you want to edit.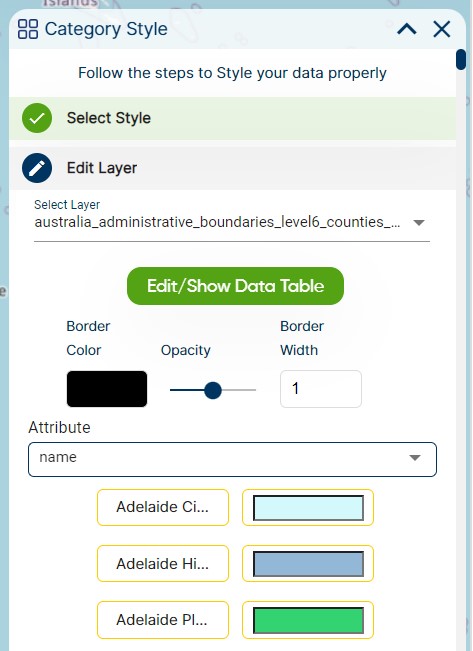 After Custom Legend Your map will be displayed on the screen.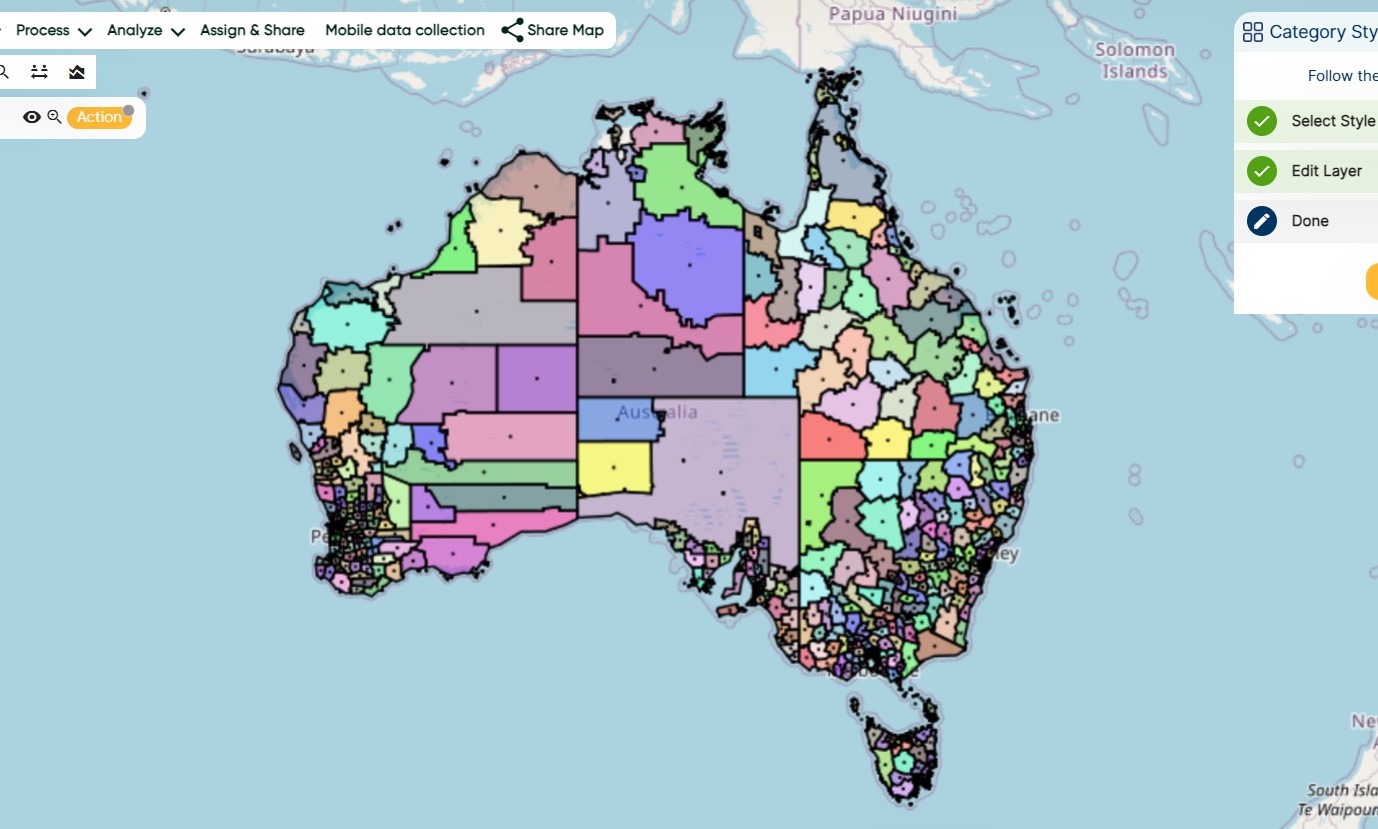 Share a Map – IGIS Map Tool
How can I go about sharing a map?
Share digital maps to your teams or upload on website.

After clicking on Share Map this will come shown below.

You can share your Maps in 3 different ways as shown above.
Lets See about Share Map (Public)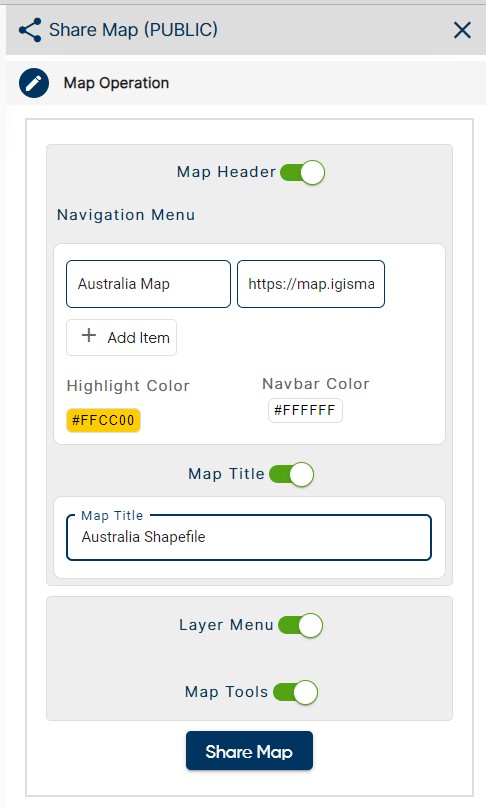 Fill the Title of the Map, Paste the link of your Map.
Navigation Bar.-Select the desired color of your navigation bar of map.
Click Add Item if you want to add items on navigation bar. You can also add the website link on your navigation bar of map. Once you done with this Tap on Share Map.

After clicked on share map, url will be created.

Through that url you can share your maps with others.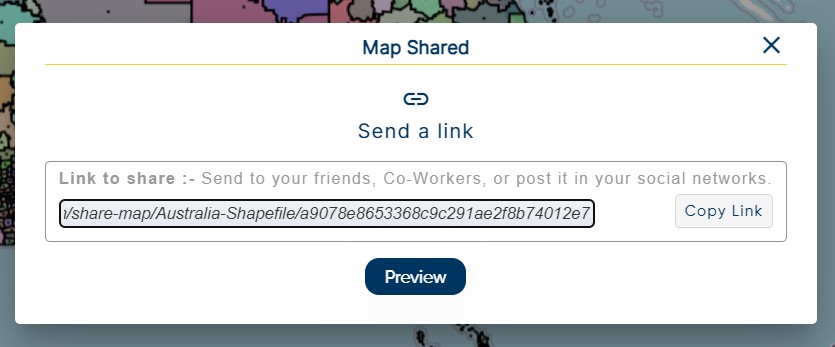 In General to share the maps url created with encryption by the map tool.
Share Maps via Social Sites:
User can also share maps directly on social media like facebook, Twitter, Google+ and Linkedin. IGIS Map tool have provided Social media buttons on the sharing panel to initiate the sharing process for users. Or user can share the generated URL on social sites
You can Embed Customized Map on your business website to so that customer access become easy. Customized Map Screen is Shown Below. We have created a map of Australia with logo of IGIS Map and with website link of facebook, twitter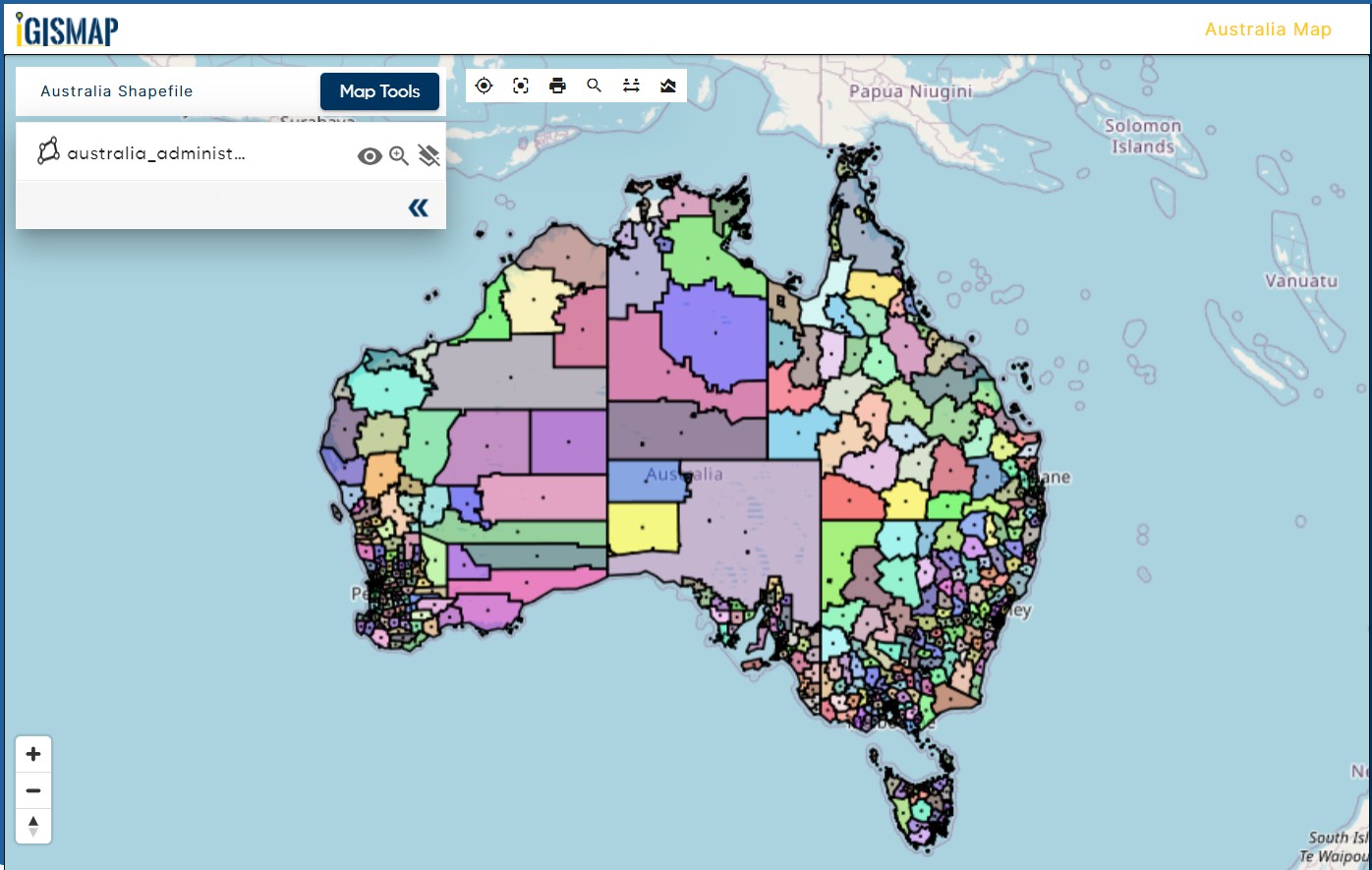 Checkout Video Tutorial on Create and Share Custom Maps provided below.
This all about Creating a Map and sharing the map with website link and logo. If you face any problem please do comment.
You can do more with IGIS Map Tool Check –