GIS Stands for Geographic Information System. GIS is helping everyone in every field.  Be it Telecom industry, Medical industry, Agriculture Sector, and there are many more industries which are using GIS on a regular basis.
So, to provide an ease of GIS, so many mobile applications are now available. So, here we are to introduce you with the best GIS applications for Android And IOS. In case if you have not visited our Previous article use of GIS – 16 different industries covered. Here is the link.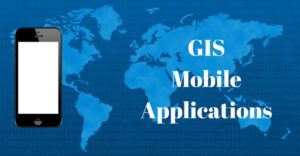 5 Helpful GIS Mobile Applications – Free GIS App
MapIt
SW Maps 
Map With Us 
MapPt 
Locus GIS
These are the best 5 GIS applications for android and IOS. Lets Check what are the specialty of each of these GIS applications for Android and IOS.
1. MapIt – GIS Mobile application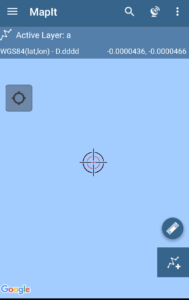 MapIt is the another GIS application for android users. Mapit is widely used and one of the popular mobile application which is used for several purpose like environmental surveys,woodland surveys, road constructions, land surveying ,tree surveys, site surveys and soil samples gathering.
These are the sectors using MapIt GIS application, for Performing following functions –
Direct export to Dropbox or FTP location.
It has possibility to record multiple points ,lines and polygons on one layer.
Import/export attributes from file and much more to discover.
Address and location search .
You can also create new polygon or line features measurement details like area or length are also available.
possibility to group data into several layers.
it also allows you to local export or remote export.
It has Clusters for point map markers, efficient way of having large number of points on the map without performance issues.
support for WMS and ArcGIS .
it has possibility to create and maintain sets of attributes .
It provides base Map : Google Map, Bing Maps, Open street Maps, Mapbox.
Download MapIt from Here 
2. SW Maps – GIS Mobile application

SW maps is a free GIS application which helps you in collecting, sharing and representing Geographic information. No matter whether you are conducting full scale GNSS survey with high precision instruments,need to collect large amount of  location based data using nothng but your phone,or just need to view a few shapefiles with labels over a background map on the go, SW Maps has it all covered.
SW Maps is one of the useful GIS application having following features :
Conduct high accuracy GPS surveys using external RTK capable receivers over blue tooth.
Draw features on the map by adding markers and measure distance and area.
online base maps are also available : Google Maps or open street view.
Support for mbtiles and KML over lays
it provides shape files layers, with categorized styling.
It also allows you to connect with external GPS.
draw point,line and polygons.
You can also label features based on attribute values.
you can also share and export the data in KMZ files
These are all about the SW Maps GIS application. you can download the SW Maps from here 
3. Map with Us – GIS Mobile application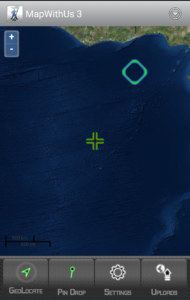 Map With us is one of the GIS application which is freely available on the google play store.Which provides following benefits to you :
Geolocate and upload photos,videos and audio
you can collect and edit the data in the field using custom data collection templates
Useful for business professionals
You will be able to easily export the collected data to KML files or shape files.
You can also import your KML or shape files to MapWithUs system.
These are the functions you can perform with Map with us GIS application. You can also download Map with us from here .
You can also check its iOS application here.
4. MapPt – GIS Mobile application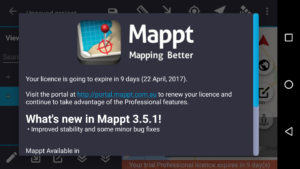 MapPt is one of the useful application which is available in 130 countries and in industries spanning from education and agriculture. This app is widely used by the people from below sectors :
Field mapping
Land surveying
Vegetation  Management
Forestry Planning
Environmental management
incident reporting
Farm Mapping
Mine management
Government Planning
People are using Map with us because of the below functions that they can perform with it :
It allows you to create,edit,store and share all types of geospatial information.
You can geotagged photos and gridding.
Create points,polygons.polylines.
Import and export popular GIS formats such as shapefiles, JP2,  and kml/kmz.
You can drop down forms for faster data collection.
Geofencing capabilities make sure you never breach a  boundary.
you can also share the data between popular cloud storage like Google drive.
Download MapPt Application from here
5.Locus GIS – Mobile Application
Locus GIS is a newly built app for the GIS professionals and enthusiasts. It is one of the GIS application for android and IOS users. This GIS application allows you to do following functions :
you can create your projects
you can also export the collected data to SHP file is fully compatible with ArcGIS Software
Select premium online and offline maps
It also provides advanced map tools like – map overlays,offsets,WMS sources support.
It also forecast the worldwide weather 24*7.
"Locus GIS application in beta version, which is valid till the end of 2017."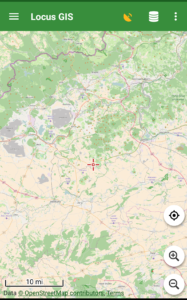 Download Locus GIS from here 
These are all the 5 Helpful GIS Mobile Applications – Free GIS Apps available free of cost. If you know about any other such app do let us know by commenting below in the comment section of the 5 GIS applications for mobile which are helpful.