Abbreviation Tiff stands Tagged Image Format File. It's a raster gis data format while KML is used in Google Earth. Through Igis Map Tool KML to GeoTIFF/Tiff, Vector to Raster Conversion is done by one click. Apart from KML to GeoTIFF you can do various GIS data conversion through tool. Tiff image is easily accessible then KML.
KML to GeoTIFF/Tiff, Vector to Raster Conversion
Login to IGIS Map Tool. In the Converter screen there are three steps.
Step one is to upload your file, which you want to convert.  I used first option uploaded from system.
Step two is to choose the output option i.e tiff. If you want output in different Coordinate system then click on Change CRS.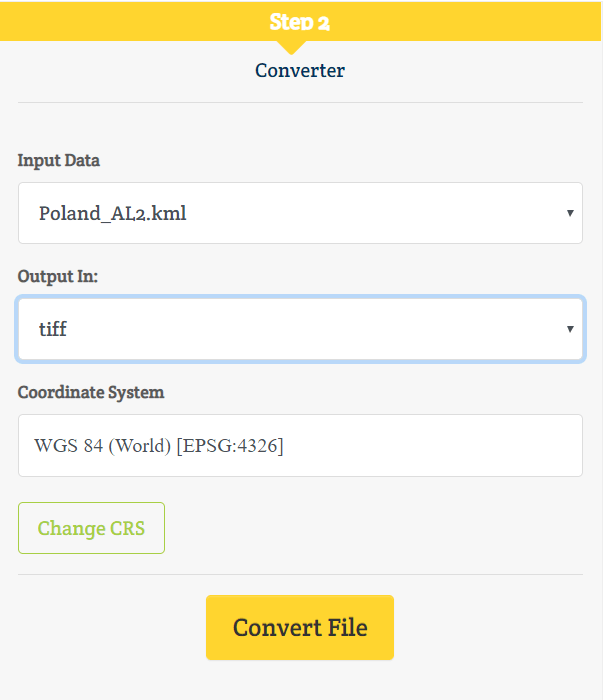 Step three is that your file is converted and published on the map. Now you can download it from button found in Action.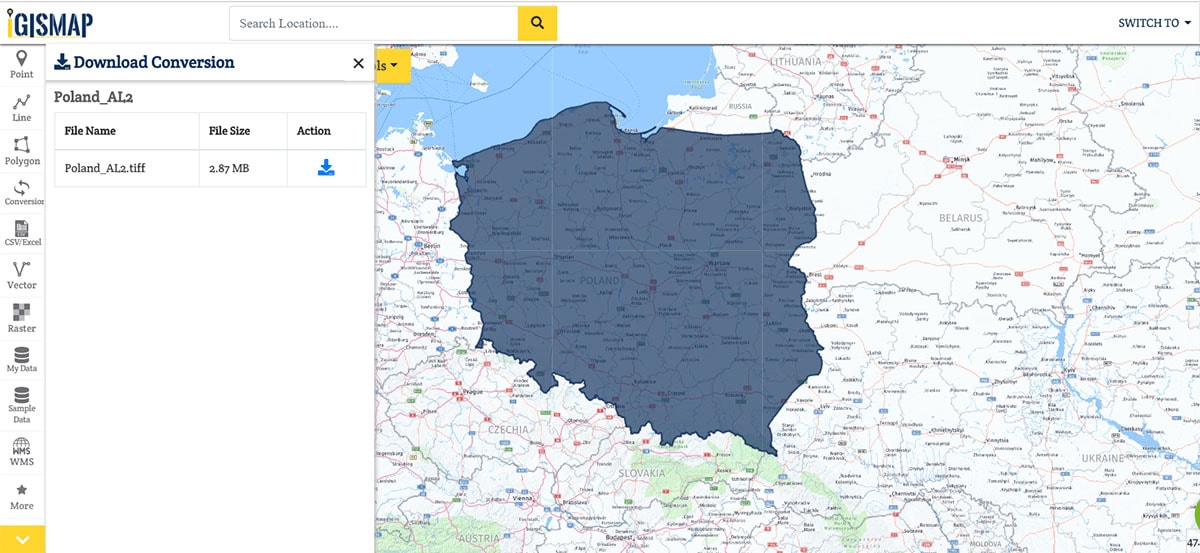 This how you converted a vector gis format file into raster gis format i.e KML to Tiff/GeoTIFF. If you face any problem please do comment below.
More on Conversion :