Looking for Shapefile data of globally distributed features and boundaries for research or project, then you are at the right place. Here you can download global Country Level Boundaries shapefile and features for free.
Note:
All data available are in GCS datum EPSG:4326 WGS84 CRS (Coordinate Reference System).
You need to login for downloading the shapefile.
Download World Countries Boundaries Shapefile Data
This shapefile covers 246 countries in the world.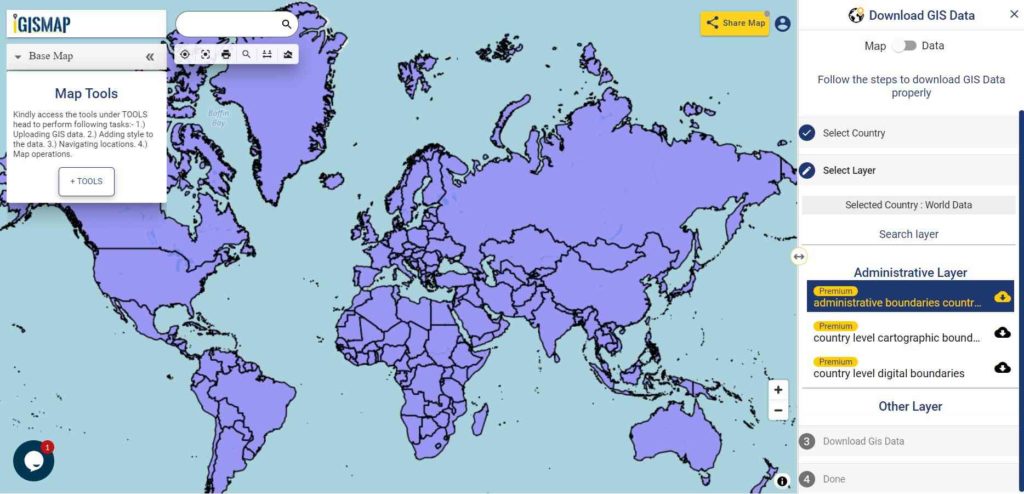 Download World Country Boundaries Shapefile
Other Global GIS Data:
You can extract the countries or features of other data using Crop Layer tool available in the map canvas itself or you extract the feature in your desktop QGIS software. Follow this link to learn how to extract features in QGIS.
All data are updated periodically once in a quarter year. Similarly you may ask or hire us to download a map of water, roads, polygon, buildings, parks of a specific Area from open street map.
If you want data under different license you can also look over to the post : Download Free Shapefile Maps – Country Boundary Polygon, Rail-Road, Water polyline etc
Download Free Shapefile for the following:
Check the GIS Data collection for USA states:
Disclaimer : If you find any shapefile data of country provided is in correct do contact us or comment below, so that we will correct the same in our system.