You may convert Geojson to SHP offline using GDAL or QGIS and for online conversion – GeoJSON to SHP Shapefile we are using IGIS Map Tool. Conversion can be by three steps i.e uploading input file, output selection and third publish and download converted file.
Online Conversion – Geojson to SHP Shapefile
For conversion go to IGIS Map Tool and login with registered email id and password or if you are new to IGIS Map Tool then register with valid email id. After login first step is to upload your file from your system or Google Drive or Dropbox.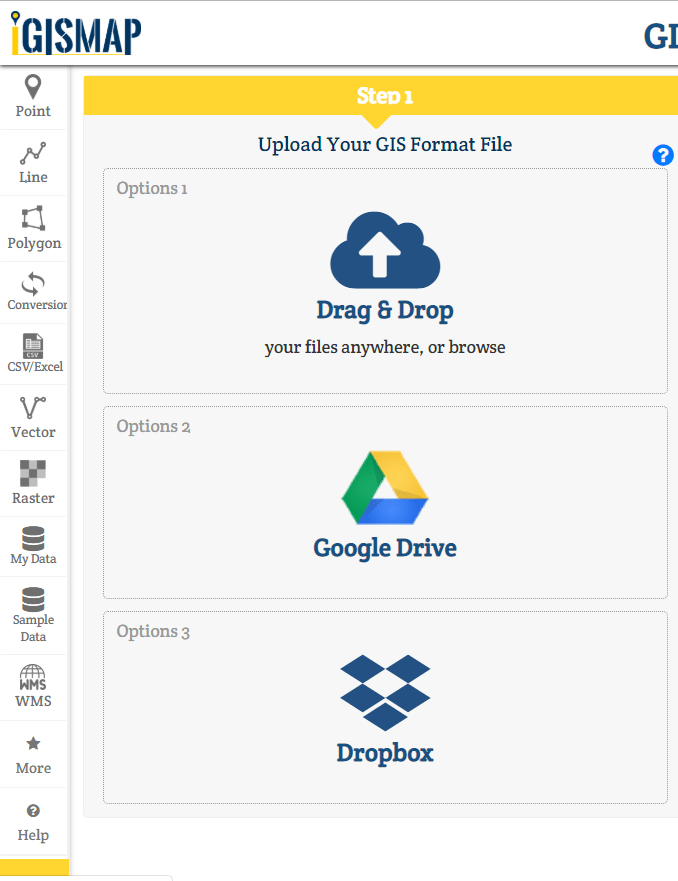 Second Step it choose the output format and if you want output in different format then click on Change CRS. Step second is provided below.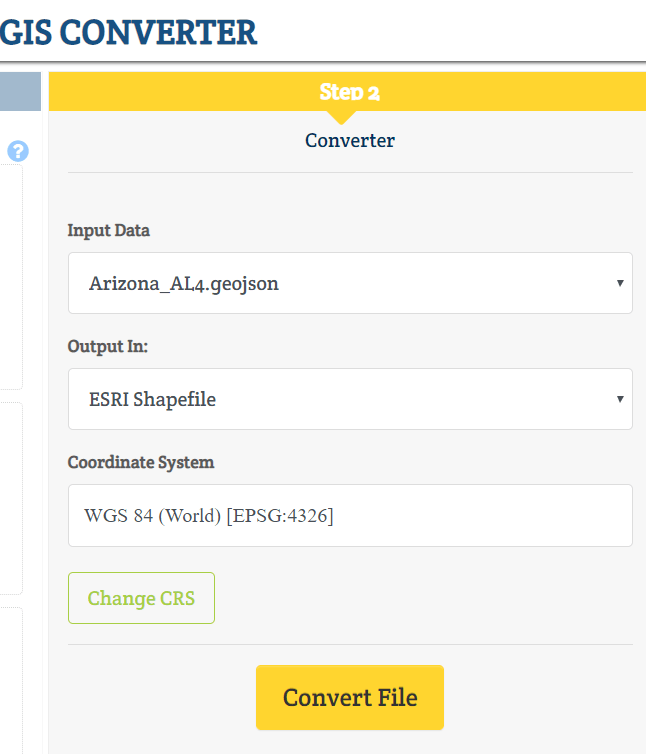 Third step is that your file converted and you can see the published map. Download the Shp Shapefile from the download button shown in Action.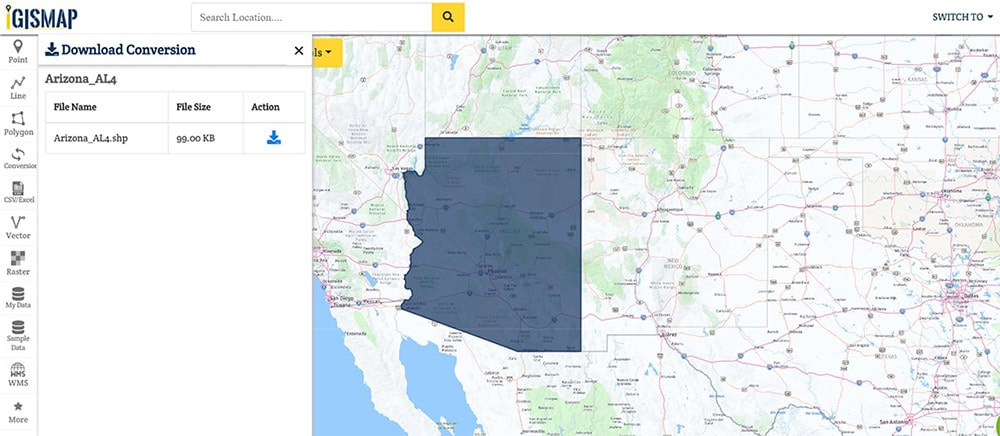 You can create your own shapefile using IGIS Map Tool and export or convert it into any GIS Format. You can also share your map with your client or customer