We are glad you are here let's kickstart your journey with us. After signing you will be landed on dashboard.
Explore – Dashboard of Analysis & Share Map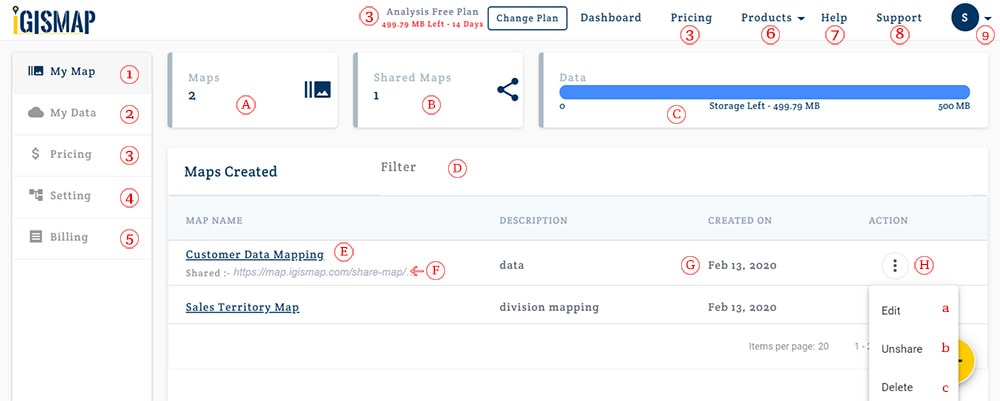 My Map – Show list of all the maps.
My Data – Show list of all the layers.
Pricing – Here you can check your plan, upgrade or degrade plan.
Setting – For check and change setting of profile, account and plan.
Billing – For Plan/Invoice details
Product – Show list of products
Help – Show IGIS Map Guide for analysis & share map tool.
Support – For IGIS Map team support.
Profile – For profile setting and logout.
My Map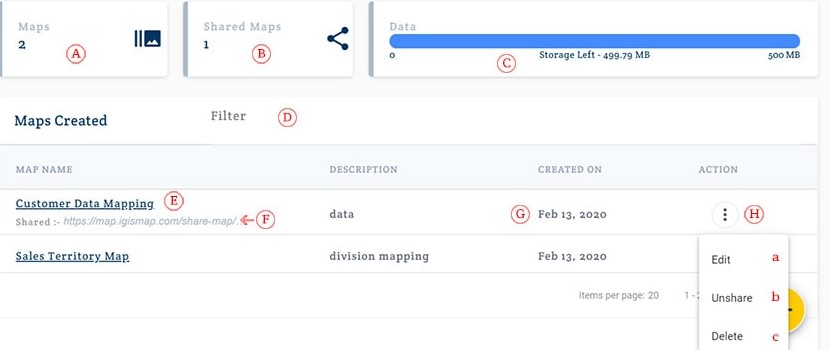 A. Maps – Shows the number of created maps.
B. Shared Maps – Shows the total number of shared maps.
C. Data – Showing storage
D. Filter – Here you can search your map
E. My Map – Showing map name
F. Shared – Its showing link of shared maps.
G. Date – Showing date and description of created map.
H. Action– (a) Edit – for editing map title and description. (b) – Unshare – Unshare your shared map (c) – Delete – Delete your map.
My Data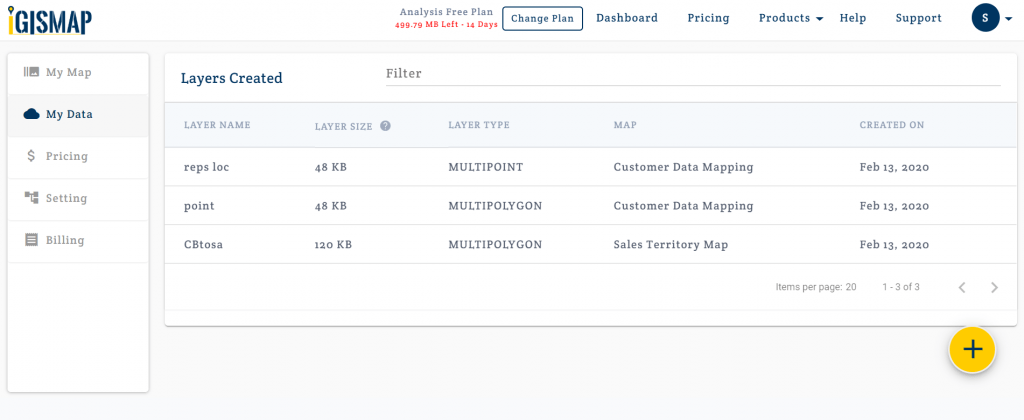 In my data you can view layer name, layer size, type of layer, map name in which layer is added and the date on which it is uploaded or created.
Map Screen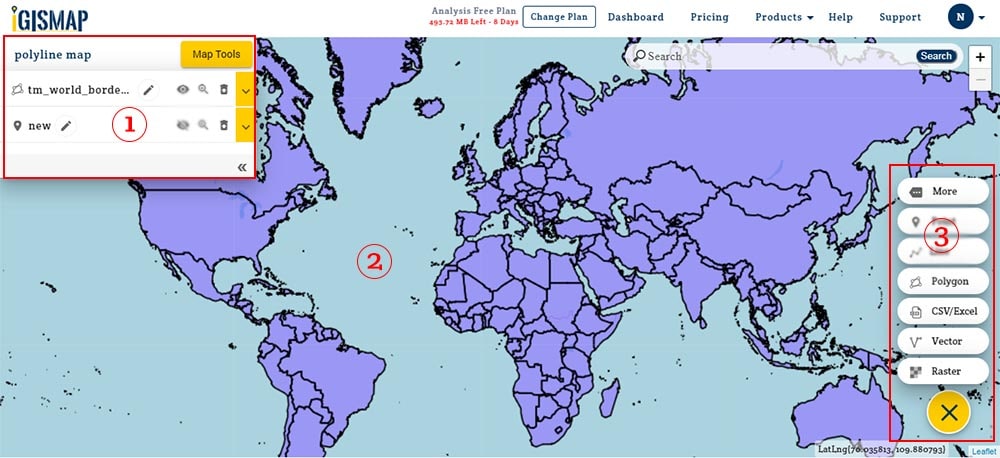 Layer List and Map Tool– Map name is visible here. Layer list in particular map is shown in the panel. Map tool for analysis, share, export are provided here.
Map Area – Created, uploaded maps are viewed.
Add Data – Add your data here. Upload vector ,raster and csv/excel/wkt file. Create your own layer with point, polygon, line.
Upload Modal
Drag & Drop or browse file from your system.