Jambo! Kenya Shapefile download. Kenya is East African country and Nairobi is the capital and largest city of Kenya. In this article you will get Kenya country boundary and polygon shapefile.
Kenya Shapefile download
All data available are in EPSG:4326 WGS84 CRS (Coordinate Reference System). You need to login before Kenya shapefile download.
Download link
Download Kenya country Outline boundary Shapefile 
Polygon Shapefile Of Kenya
Kenya Shapefile Covers following Cities:Baragoi
Bungoma
Busia
Butere
Dadaab
Diani Beach
Eldoret
Emali
Embu
Garissa
Gede
Hola
Homa Bay
Isiolo
Kitui
Kibwezi
Makindu
Wote
Mutomo
Kajiado
Kakamega
Kakuma
KapenguriaKericho
Keroka
Kiambu
Kilifi
Kisii
Kisumu
Kitale
Lamu
Langata
Litein
Lodwar
Lokichoggio
Londiani
Loyangalani
Machakos
Malindi
Mandera
Maralal
Marsabit
Meru
Mombasa
MoyaleMumias
Muranga
Nairobi
Naivasha
Nakuru
Namanga
Nanyuki
Naro Moru
Narok
Nyahururu
Nyeri
Ruiru
Shimoni
Takaungu
Thika
Vihiga
Voi
Wajir
Watamu
Webuye
Wundanyi
Download link
Download Kenya Region Province Shapefile
Convert Kenya Shp Shapefile to Kml – Download Kenya Kml
Click on the button highlighted in the screen below.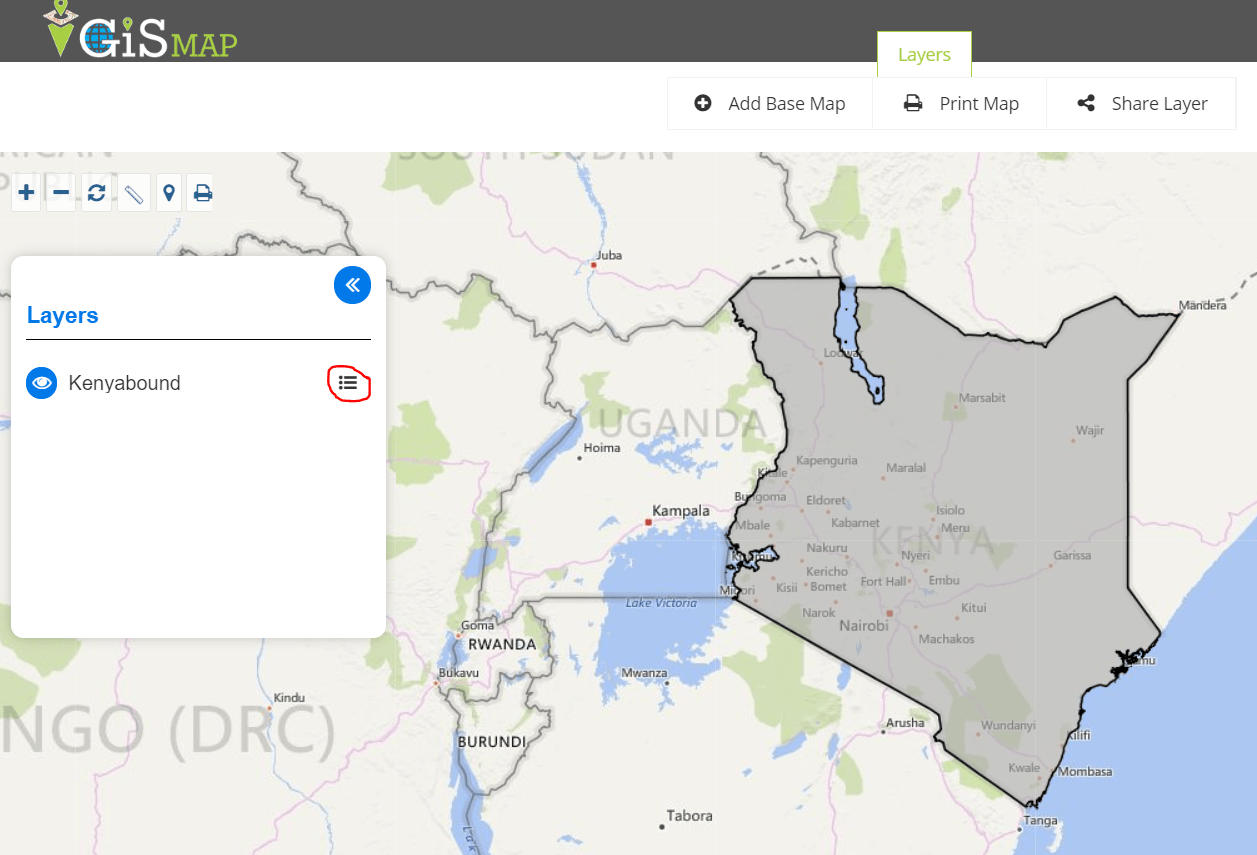 After clicking on the button, tap on the Export Layer shown below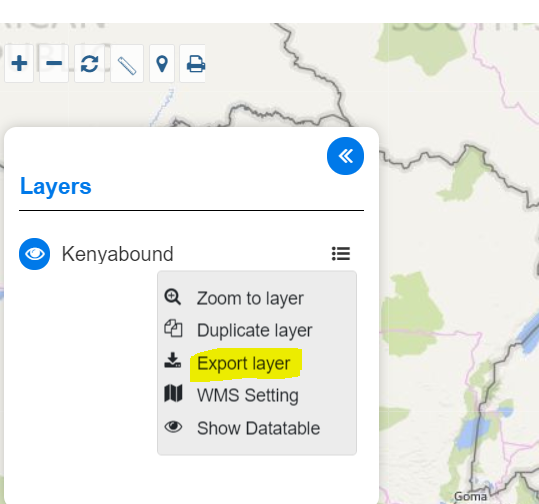 Now select the format in which you want to export. Tap on KML and click on Export. Here is your Kenya KML file.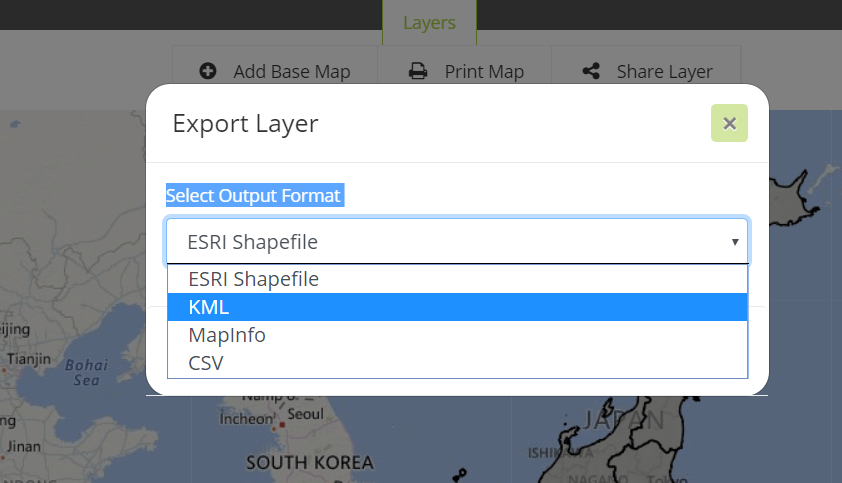 Please note that the Kenya data provided here is license under Open Data Commons Open Database License (ODbL). Please review the same before using it. If you want data under different license you can also look over to the post : Download Free Shapefile Maps – Country Boundary Polygon, Rail-Road, Water polyline etc
Disclaimer : If you find any shapefile data of country provided is in correct do contact us or comment below, so that we will correct the same in our system as well we will try to correct the same in openstreetmap.
Download Shapefile Country list