GIS Mapping Services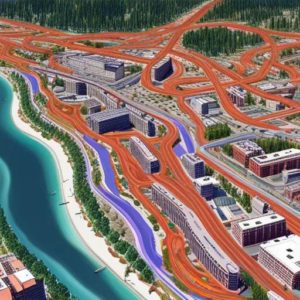 Our Mapping and Cartography service provides accurate and detailed maps that can be used for a variety of purposes. Our team of skilled cartographers use the latest technology and mapping software to create maps that are not only visually appealing, but also highly functional. We offer a range of mapping services, including topographical, geographical, and digital mapping.
Our maps can be customized to meet the specific needs of our clients. Whether you require a map for urban planning, land development, or environmental analysis, our team will work closely with you to ensure that the map accurately represents the area you need to cover. We also offer aerial and satellite imagery, which can be used to create 3D terrain models and visualizations. Our cartographers are experts in their field, and they take pride in producing high-quality maps that are both useful and aesthetically pleasing.