GeoJSON is a Javascript Object Notation based GIS format. It is used for encoding a variety of geographic data structures. Tiff is raster type gis format. GeoJSON to Tiff – Gis Data Conversion is done by three steps in IGIS Map Tool.
Create your own GIS file Using IGIS Map 
Add or Load GeoJSON File – Point, Polyline map – Leaflet js
GeoJSON to Tiff – Gis Data Conversion
You can convert GeoJSON to Tiff with just one click. Login to IGIS Map Tool with registered email id and password. After login first step is to upload your gis file for conversion.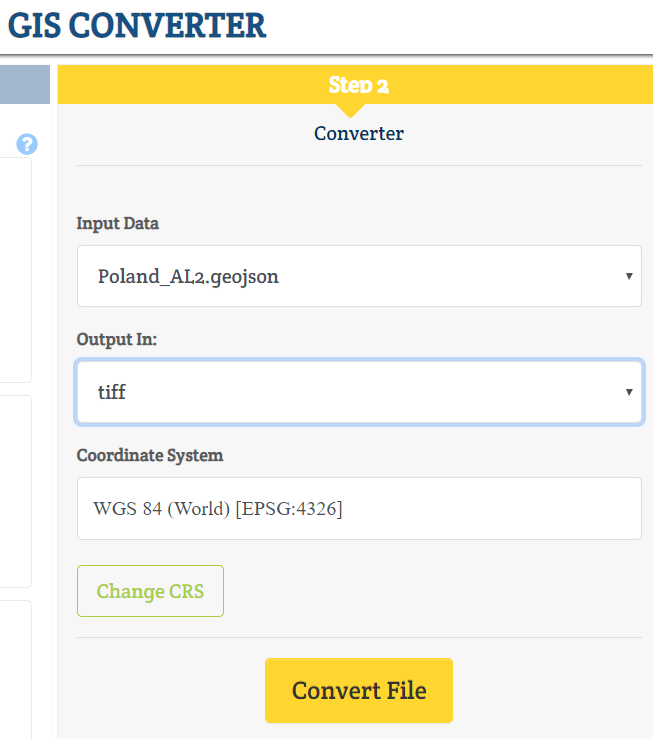 Second step is choose your output file format. You can check the type of input file with the extension. For tiff choose it from the drop down list. You can also change CRS – Coordinate Reference System . Now click on the Convert File button given in the end.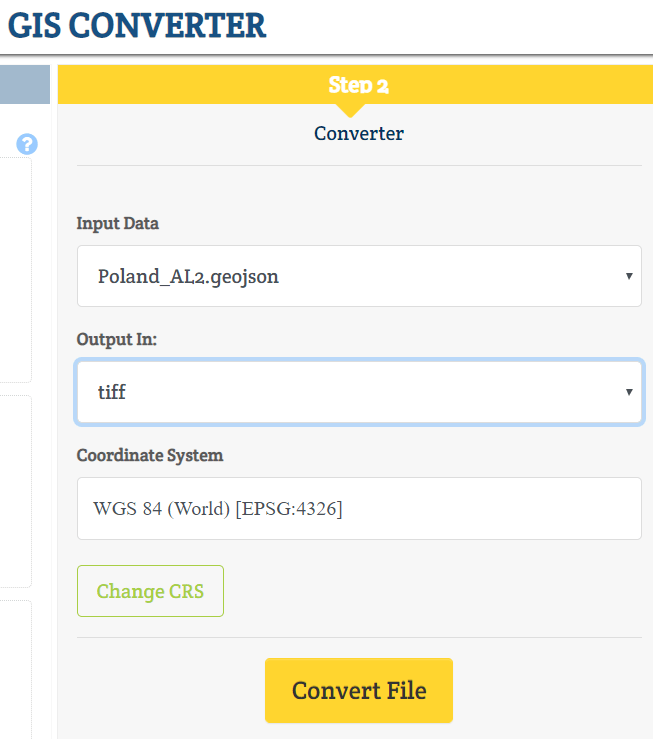 Step third is your converted file published on map you can check for any distortion. Download the tiff file from download icon in the Action column.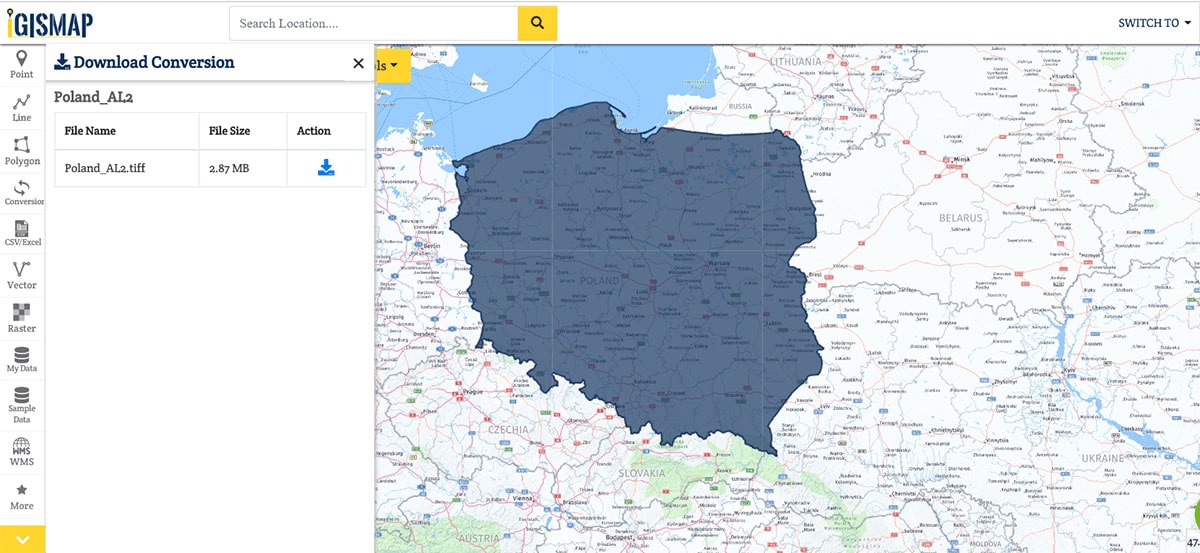 In the screen you see the Tiff file on map. If you any problem above steps then please contact on mail or comment below .