Tunisia is a South African Country with capital city Tunis. Here in this post you can download Tunisia Shapefile with administrative boundaries and polygon shapefile. You need to login before downloading the shapefile.
Download Tunisia Shapefile – Country Boundary Shapefile
All data available are in EPSG:4326 WGS84 CRS (Coordinate Reference System)
Download Link
Download Tunisia Shapefile with country boundary line
Polygon Shapefile of Tunisia
It Covers Ariana, Beja, Ben Arous, Bizerte, El Kef, Gabes, Gafsa, Jendouba, Kairouan, Kasserine, Kebili, Mahdia, Manouba, Medenine, Monastir, Nabeul, Sfax, Sidi Bouzid, Siliana, Sousse, Tataouine, Tozeur, Tunis and Zaghouan.
Download Link
Polygon Shapefile Of Tunisia with region division
Please note that the Tunisia data provided here is license under Open Data Commons Open Database License (ODbL). Please review the same before using it. If you want data under different license you can also look over to the post : Download Free Shapefile Maps – Country Boundary Polygon, Rail-Road, Water polyline etc
Convert Tunisia SHP Shapefile to Tunisia KML file
Go To IGIS Map Tool, register first or login if you are already registered. Tap on Converter. Screen is shown below.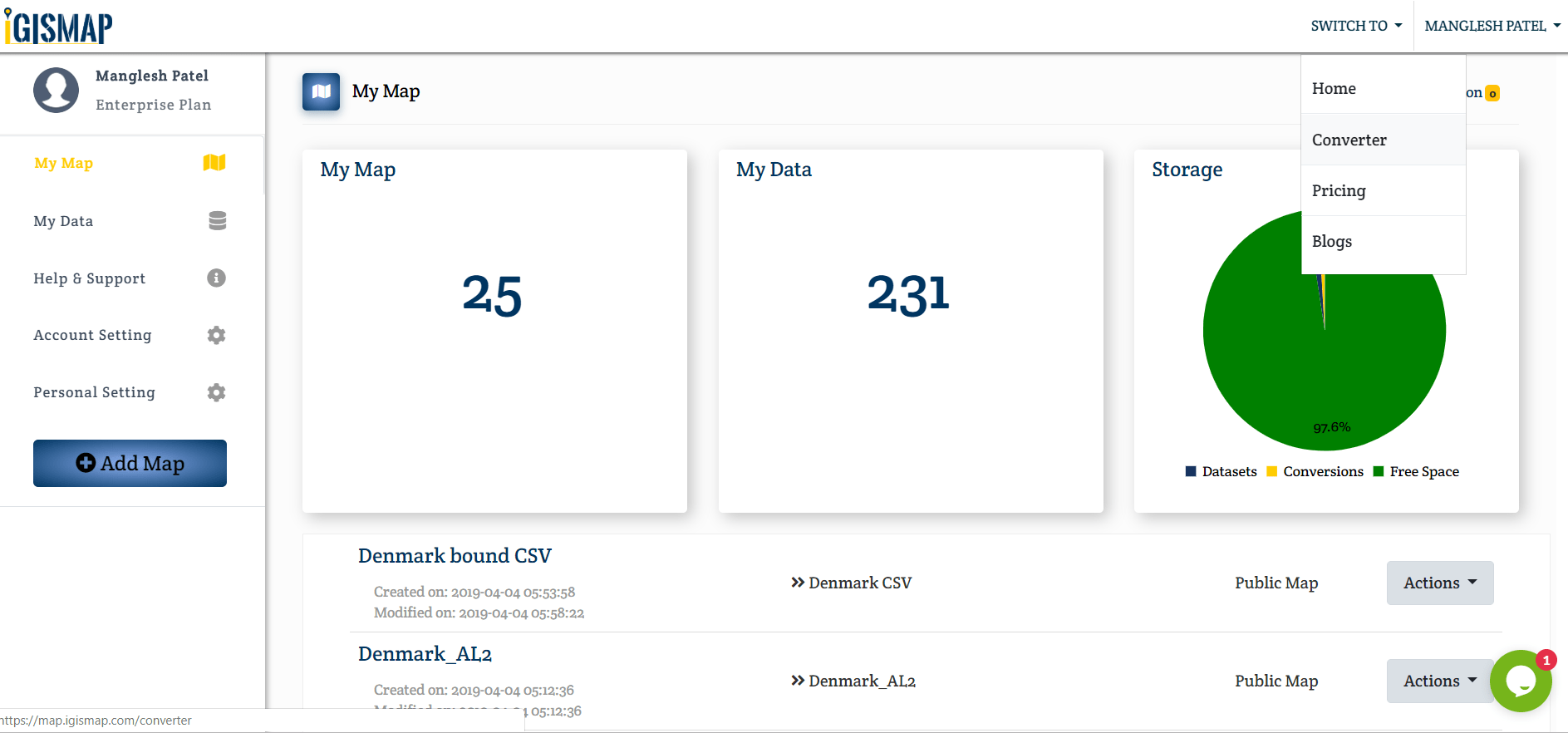 Upload the Tunisia Shapefile from system or from google drive or from drop box. You can also use it from My Drive if you already uploaded. Once you Tunisia Shapefile upload process completed, Choose the desired output format. 
Even if you want to change CRS then it also can be done. In the last tap on convert file.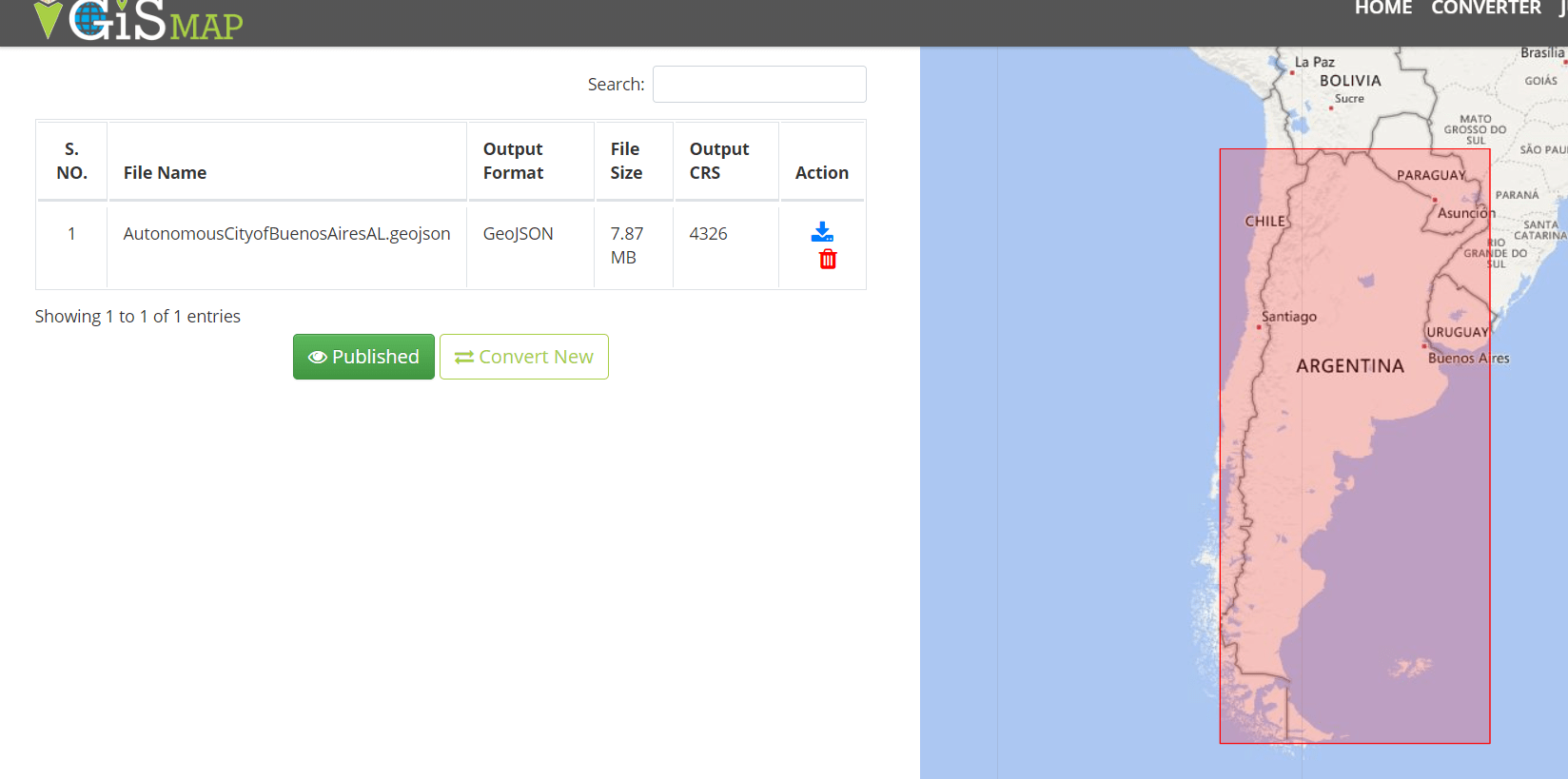 So its your converted file. You can publish it before download and download with the icon shown in the action. If you want to delete or want new file to convert then tap on Convert New Button.
Download Shapefile Country list
Disclaimer : If you find any shapefile data of country provided is in correct do contact us or comment below, so that we will correct the same in our system as well we will try to correct the same in openstreetmap.