Shapefile is the most commonly used GIS vector format used for spatial analysis. Here in this post you can download Philippines based polygon shapefiles of various administrative levels – Barangay divisions, Municipalities, Province and Philippines national outline boundary. You can also download these data in KML, GeoJSON or CSV formats.
Note:
All data available are in GCS datum EPSG:4326 WGS84 CRS (Coordinate Reference System).
You need to login for downloading the shapefile.
Download Philippines National Outline Boundary Shapefile
Download Philippines Barangay and Municipalities Shapefile
Philippines is a Southeast Asian country with Manila as a capital. It has various administrative levels with Barangay being the smallest administrative division. There are 42058 Barangays. Link to download the Barangay boundaries shapefile is given below.
Download Philippines Barangay Boundaries Shapefile
Municipalities is a local government unit (LGU) in the Philippines. It is distinct from city, which is a different category of local government unit. There are 1647 municipalities in Philippines
Download Philippines Municipality Boundaries Shapefile
Download Philippines Province and Regions Boundaries Polygon Shapefile
Philippines has 81 provinces. And these provinces are grouped into 17 regions based on geographical and cultural differences. It covers the following regions.
Autonomous Region in Muslim Mindanao
Bicol Region
Cagayan Valley
Calabrazon
Caraga
Central Luzon
Central Visayas
Cordillera Administrative Region
Davao
Eastern Visayas
Ilocus Region
Metro Manila
Mimaropa
Northern Mindanao
Soccsksargen
Western Visayas
Zamboanga Peninsula
Download Philippines Province Level Polygon Shapefile
Regions are the primary division of Philippines used to serve to coordinate planning and organize national government services across multiple local government units. Philippines is divided into 17 region.
Download Philippines Region Level Polygon Shapefile
Convert Philippines Shapefile SHP to Philippines Geojson
Go to IGIS Map Tool Log in or Sign up. Upload your Shapefile from System, Drop Box or from Google drive.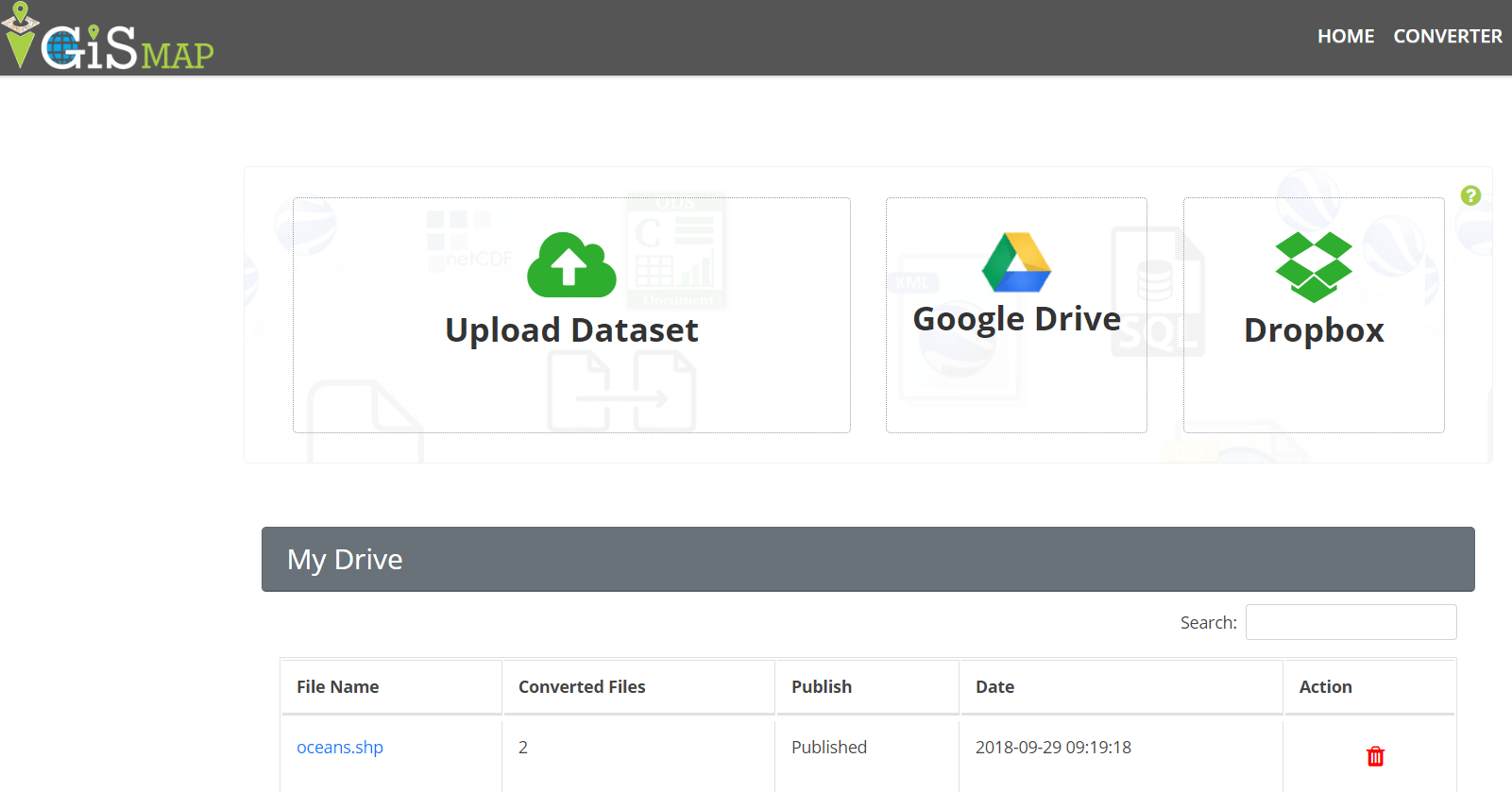 When upload process completed or shapefile chosen from your drive below image will appear.

Now choose the desired format in which you want to convert your Shapefile. Choose Geojson, KML. And tap on Convert file.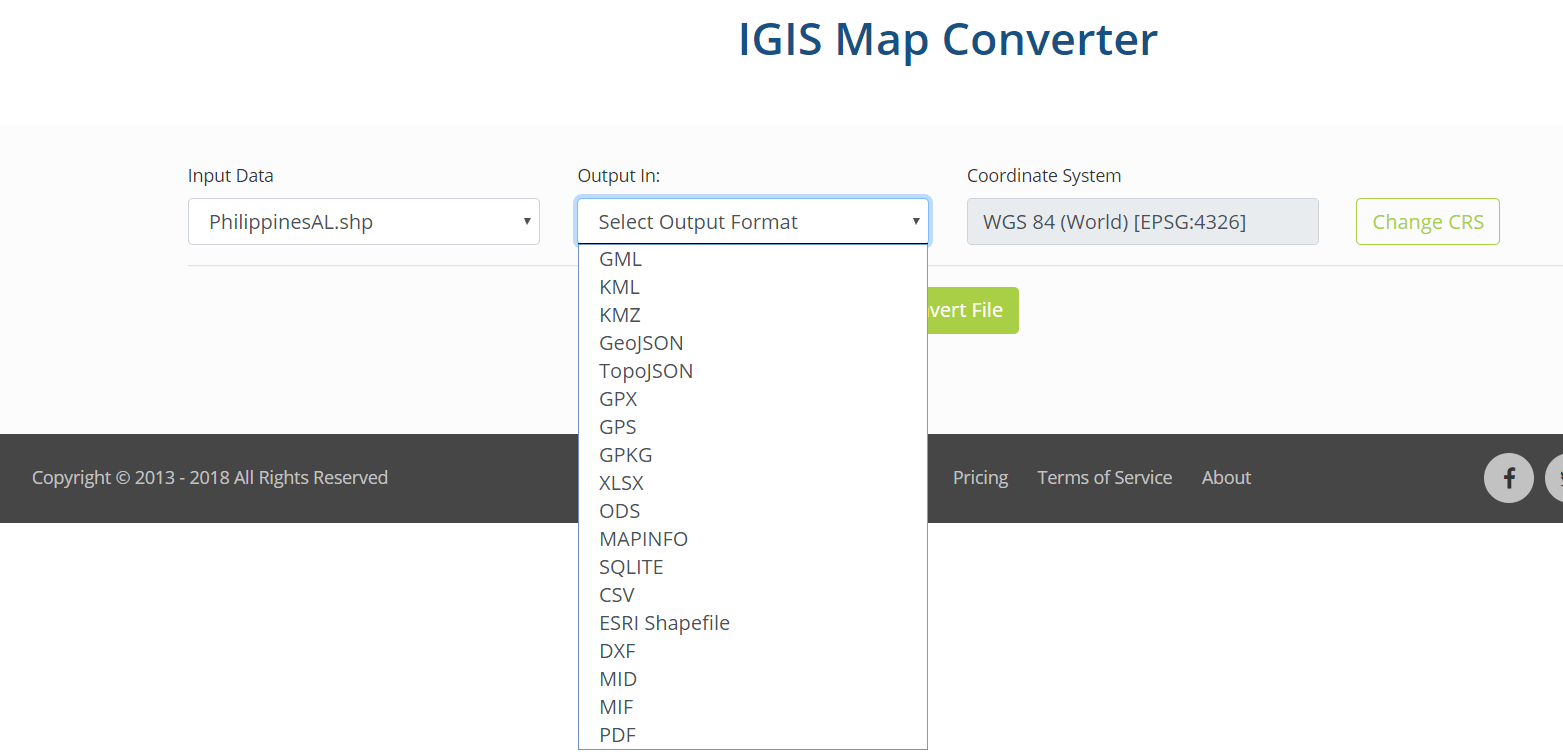 Here is your Philippines GeoJSON File. You can publish, Share and download this GIS data format. You Can Query over this using Query Tool in IGIS Map Tool.
Download free Shapefile
Disclaimer : If you find any shapefile data of country provided is in correct do contact us or comment below, so that we will correct the same in our system as well we will try to correct the same in OSM.