Hello GIS enthusiasts, IGISMAP has now published the latest GIS vector data of Philippines administrative levels. Links for downloading the shapefiles of the important administrative divisions of Philippines are provided in the following. You can also download these data in KML, GeoJSON or CSV formats.
Note:
All data available are in GCS datum EPSG:4326 WGS84 CRS (Coordinate Reference System).
You need to login for downloading the shapefile.
Download Free Shapefile Data of
Philippines
Philippines officially the Republic of the Philippines is an archipelagic country in Southeast Asia. It is situated in the western Pacific Ocean and consists of around 7,641 islands that are broadly categorized under three main geographical divisions from north to south: Luzon, Visayas, and Mindanao. The Philippines is bounded by the South China Sea to the west, the Philippine Sea to the east, and the Celebes Sea to the southwest. It shares maritime borders with Taiwan to the north, Japan to the northeast, Palau to the east and southeast, Indonesia to the south, Malaysia to the southwest, Vietnam to the west, and China to the northwest.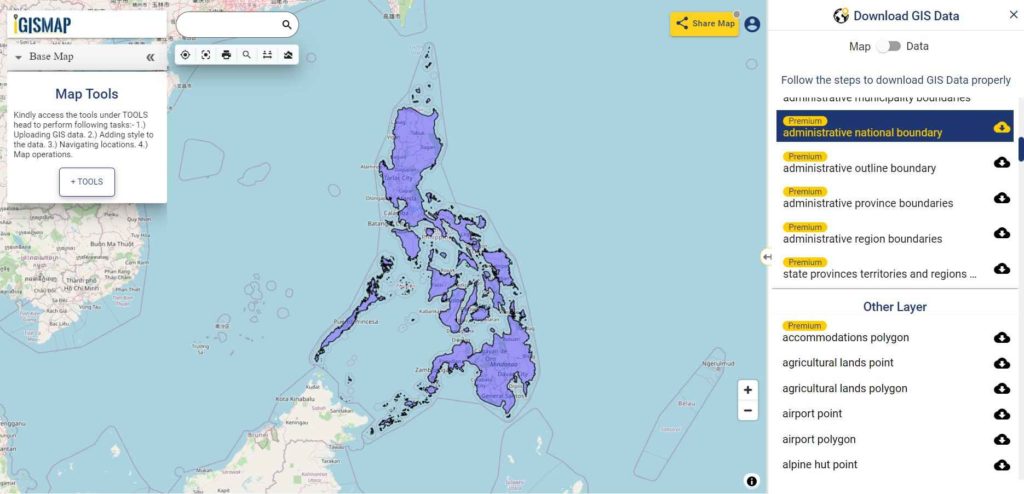 Download Philippines National Outline Boundary Shapefile
Download Philippines Regions Shapefile Data
Regions are the primary division of Philippines used to serve to coordinate planning and organize national government services across multiple local government units. Philippines is divided into 17 region. Philippines is divided into 17 regions as listed below:
Autonomous Region in Muslim Mindanao
Bicol Region
Cagayan Valley
Calabrazon
Caraga
Central Luzon
Central Visayas
Cordillera Administrative Region
Davao
Eastern Visayas
Ilocus Region
Metro Manila
Mimaropa
Northern Mindanao
Soccsksargen
Western Visayas
Zamboanga Peninsula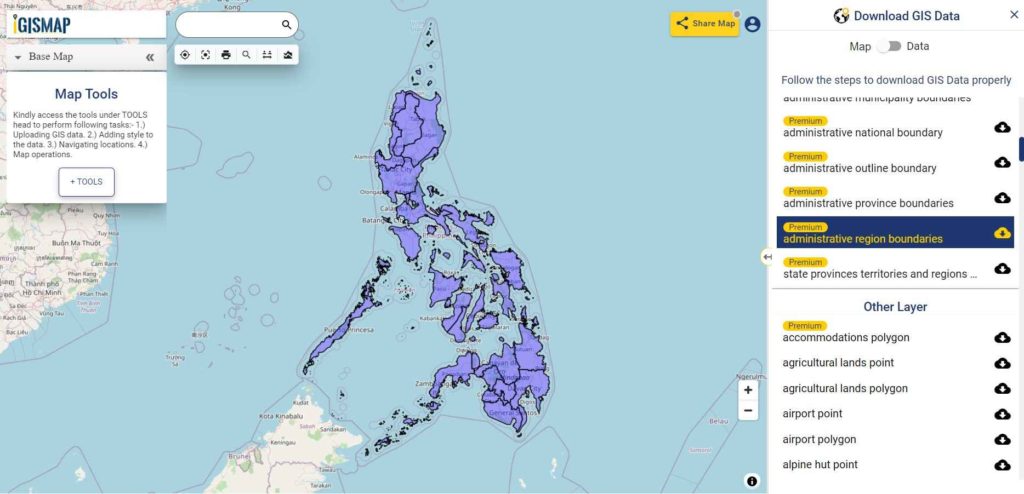 Download Philippines Regions Boundaries Shapefile
Download Philippines Provinces Shapefile Data
Following GIS Data of contains 87 province level division boundaries of Philippines.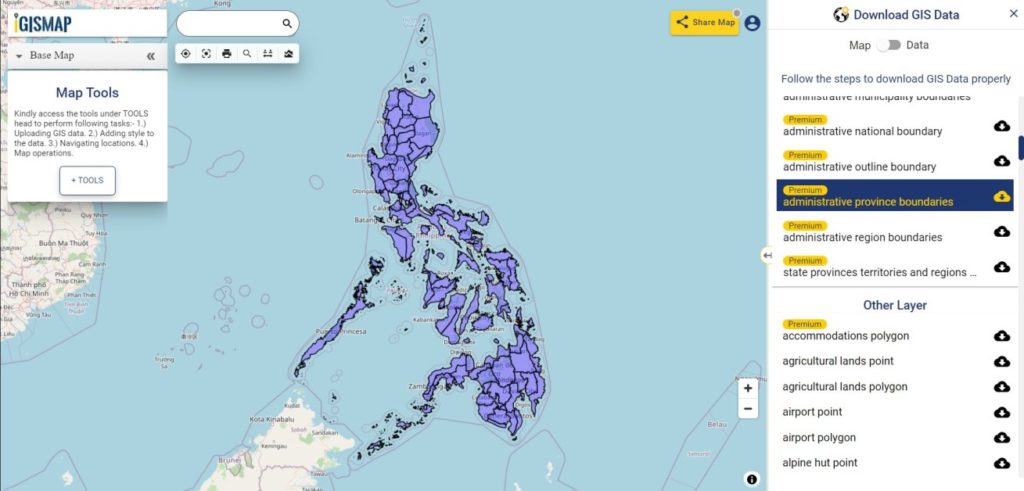 Download Philippines Provinces Boundaries Shapefile
Download Philippines Municipalities Shapefile Data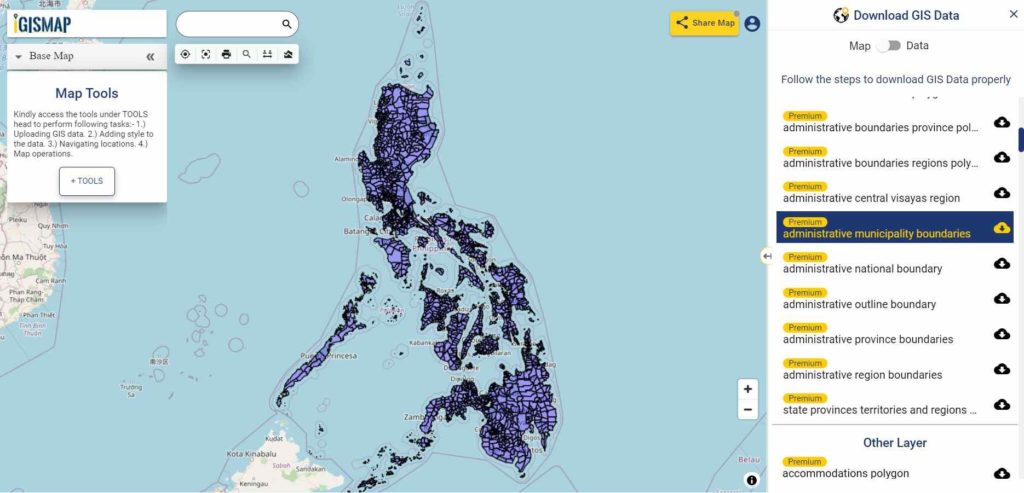 Download Philippines Municipalities Boundaries Shapefile
Other GIS Data:
Download Free Shapefile for the following:
Disclaimer : If you find any shapefile data of country provided is in correct do contact us or comment below, so that we will correct the same in our system.