Hello GIS enthusiasts, IGISMAP has now published the latest GIS vector data of Nigeria administrative levels. Links for downloading the shapefiles of the important administrative divisions of Nigeria are provided in the following. You can also download these data in KML, GeoJSON or CSV formats.
Note:
All data available are in GCS datum EPSG:4326 WGS84 CRS (Coordinate Reference System).
You need to login for downloading the shapefile.
Download Free Shapefile Data of
Nigeria
Nigeria, officially the Federal Republic of Nigeria, is a country in West Africa. It is geographically situated between the Sahel to the north and the Gulf of Guinea to the south in the Atlantic Ocean. It covers an area of 923,769 square kilometers (356,669 sq mi), and with a population of over 216 million, It is the most populous country in Africa, and the world's seventh-most populous country. Nigeria borders Niger in the north, Chad in the northeast, Cameroon in the east, and Benin in the west. Nigeria is a federal republic comprising 36 states and the Federal Capital Territory, where the capital, Abuja, is located. The largest city in Nigeria is Lagos, one of the largest metropolitan areas in the world and the second-largest in Africa.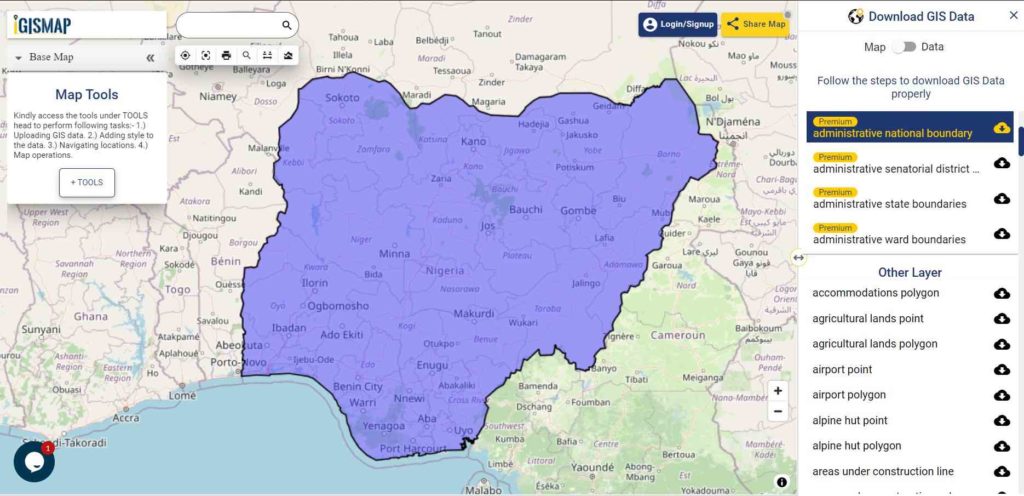 Download Nigeria National Outline Boundary Shapefile
Download Nigeria States Shapefile Data
It comprises 36 states and one federal capital territory, where Abuja is located. It covers the following states.
Borno
Cross River
Delta
Ebonyi
Enugu
Edo
Ekiti
Gombe
Imo
Jigawa
KadunaKano
Katsina
Kebbi
Kogi
Kwara
Lagos
Nasarawa
Niger
Ogun
Ondo
Osun
Oyo
Plateau
Rivers
Sokoto
Taraba
Yobe
Zamfara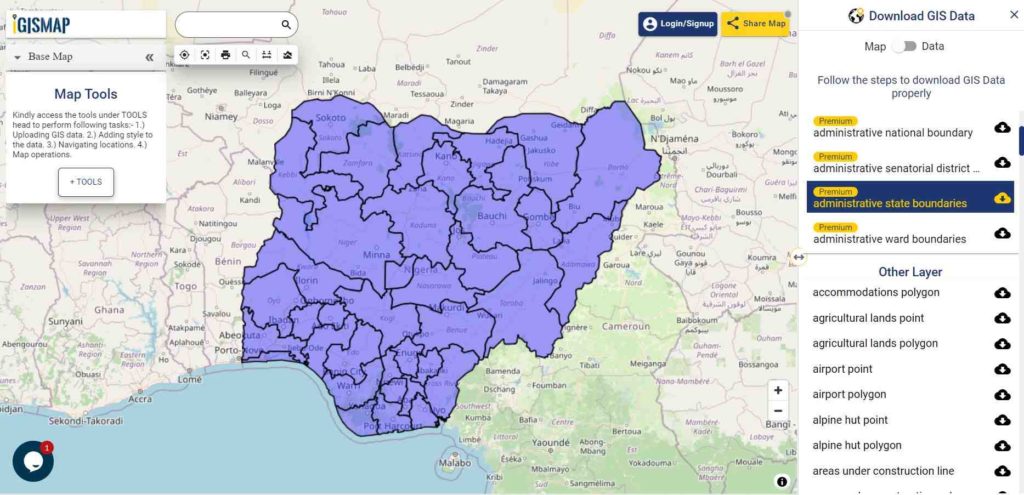 Download Nigeria States Boundaries Shapefile
Download Nigeria Local Government Areas Shapefile Data
Following GIS Data contains the polygons of 774 boundaries of Nigeria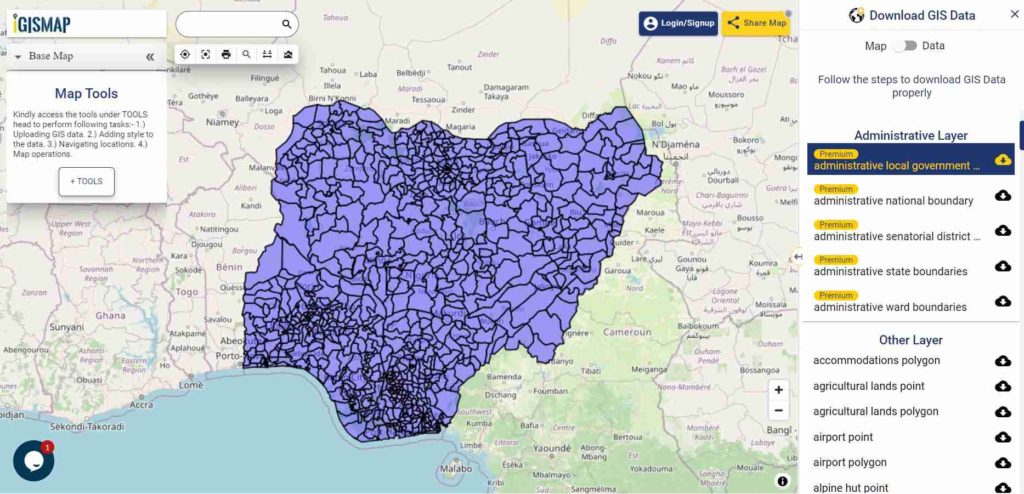 Download Nigeria Local Government Area Boundaries Shapefile
Download Nigeria Wards Shapefile Data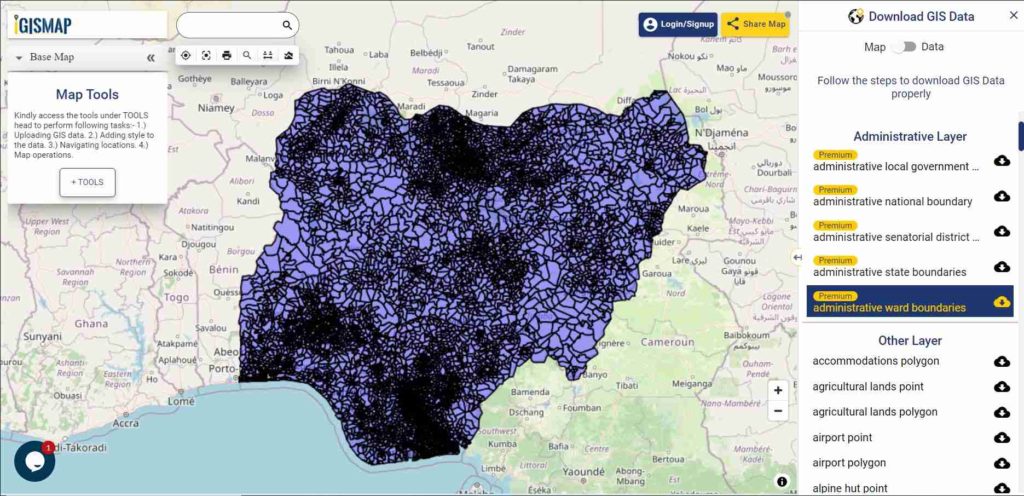 Download Nigeria Wards Boundaries Shapefile
Other GIS Data:
Convert Nigeria Shapefile into KML
You can easily convert Shapefile to KML using our IGIS Map Tool and vice versa.
We try to cover all data exported from osm in shapefile. The data is provided and converted from osm to shapefile from open street map. All data are updated periodically once in a quarter year. Similarly you may ask or hire us to download a map of water, roads, polygon, buildings, parks, etcs of a specific Area from open street map.
Download Free Shapefile for the following:
Disclaimer : If you find any shapefile data of country provided is in correct do contact us or comment below, so that we will correct the same in our system.