Konnichiwa!! Japan the Land of rising Sun whose capital is Tokyo is the tenth largest country in population. Here in this post you will able to download Japan shapefile
Download Japan Shapefile
All data available are in EPSG:4326 WGS84 CRS (Coordinate Reference System). Following are the boundary line map shapefile of Japan are available to download. Before download you need to login.
Download Link
Download Japan Country boundary Outline Shapefile
Japan Polygon  Shapefile
Polygon Shapefile of Japan covers Chubu Region, Chugoku Region, Hokkaido Region, Kanto, Kinki Region, Kyushu Region, Shikoku, Tohoku
Download Link
Download Japan Province State Shapefile
Convert Japan Shapefile Shp into Kml
For exporting your Japan Shapefile SHP into KML file click on the icon shown in below screen.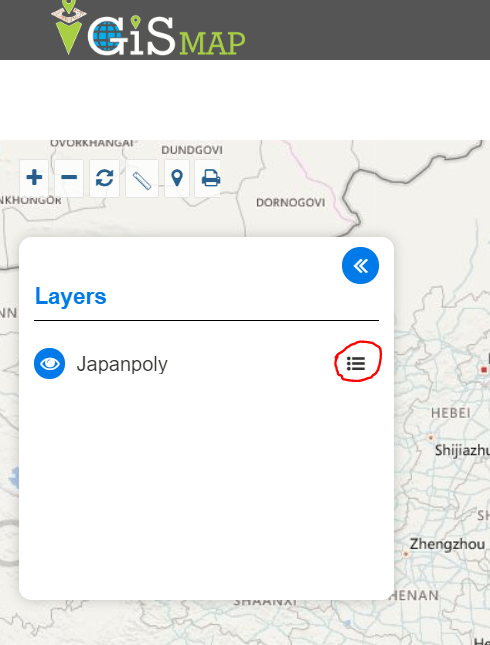 Tap or Click on Export Layer.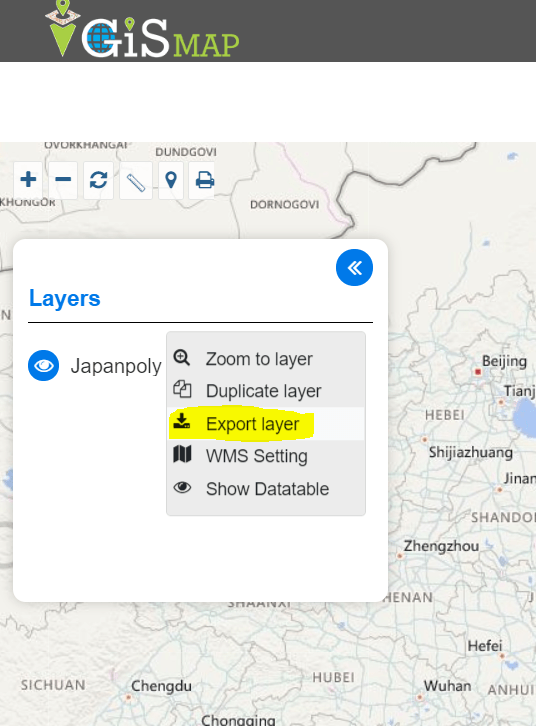 Now, a dialog box appear choose your preferred format. And after choosing format Click on Export Button.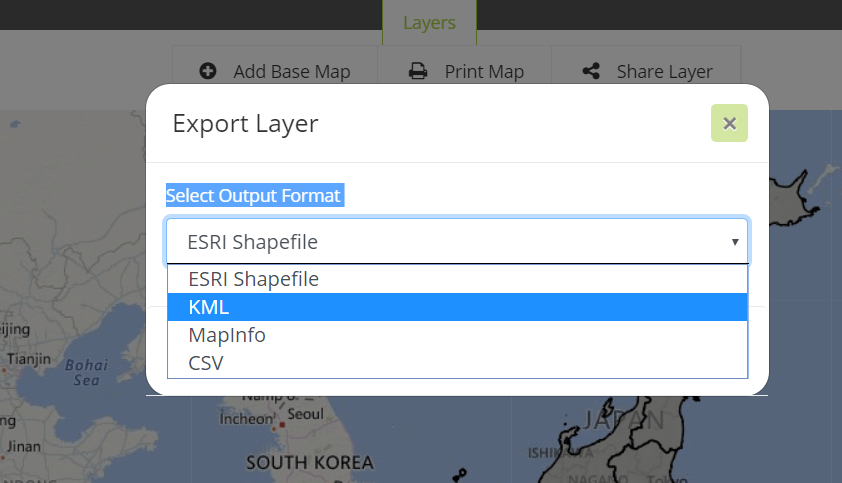 Please note that the Japan data provided here is license under Open Data Commons Open Database License (ODbL). Please review the same before using it. If you want data under different license you can also look over to the post : Download Free Shapefile Maps – Country Boundary Polygon, Rail-Road, Water polyline etc
Download free Shapefile country list
Disclaimer : If you find any shapefile data of country provided is in correct do contact us or comment below, so that we will correct the same in our system as well we will try to correct the same in openstreetmap.
You can also this Shp into Other Formats i.e. CSV, XLSX, MIF