Hello GIS enthusiasts, IGISMAP has now published the latest GIS vector data of Ireland administrative levels. Links for downloading the shapefiles of the important administrative divisions of Ireland are provided in the following. You can also download these data in KML, GeoJSON or CSV formats.
Note:
All data available are in GCS datum EPSG:4326 WGS84 CRS (Coordinate Reference System).
You need to login for downloading the shapefile.
Download Free Shapefile Data of Ireland
Ireland also known as the Republic of Ireland is a country in north-western Europe consisting of 26 of the 32 counties of the island of Ireland. The capital and largest city is Dublin, on the eastern side of the island. Around 40% of the country's population of 5 million people resides in the Greater Dublin Area. The sovereign state shares its only land border with Northern Ireland, which is part of the United Kingdom.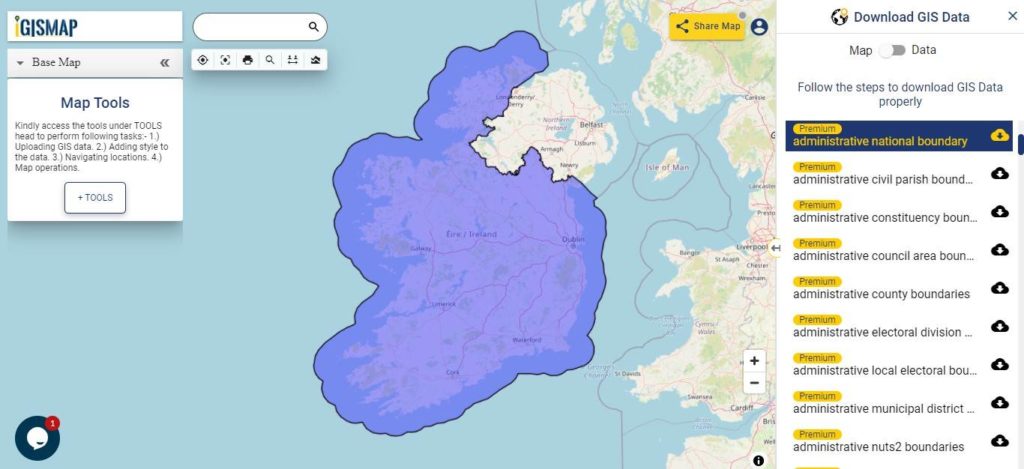 Download Ireland National Outline Boundary Shapefile
Download Ireland Counties Shapefile Data
The 26 counties of the Republic of Ireland are Carlow, Cavan, Clare, Cork, Donegal, Dublin, Galway, Kerry, Kildare, Kilkenny, Laois, Leitrim, Limerick, Longford, Louth, Mayo, Meath, Monaghan, Offaly, Roscommon, Sligo, Tipperary, Waterford, Westmeath, Wexford and Wicklow.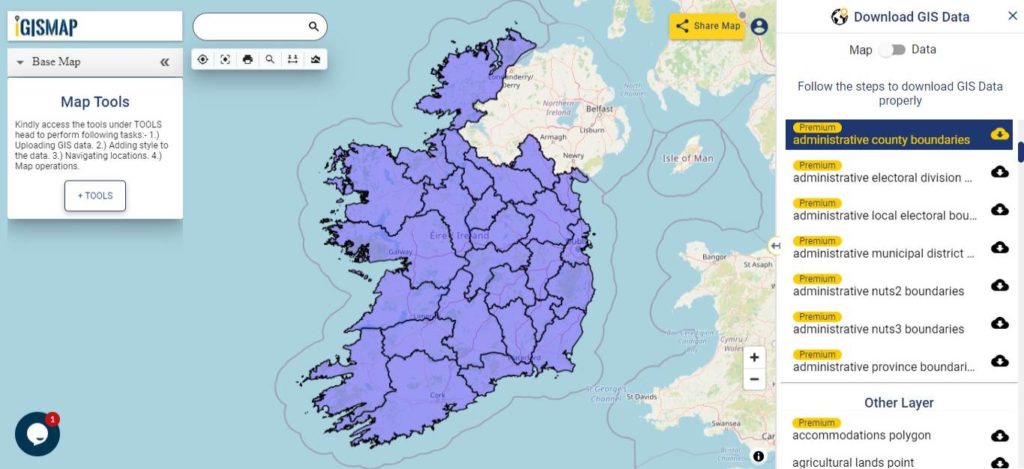 Download Ireland County Boundaries Shapefile
Download Ireland Municipal Districts Shapefile Data
A municipal district is an area of a council area that comprises one or more electoral area. In most cases the electoral area constitutes the municipal district. All counties and cities apart from the local authorities in the areas of Dun Laoghaire, Fingal and South Dublin and the cities of Dublin, Cork and Galway are divided into municipal districts. Councillors represent both the municipal district and the local authority. In total, there are 95 municipal districts in the country.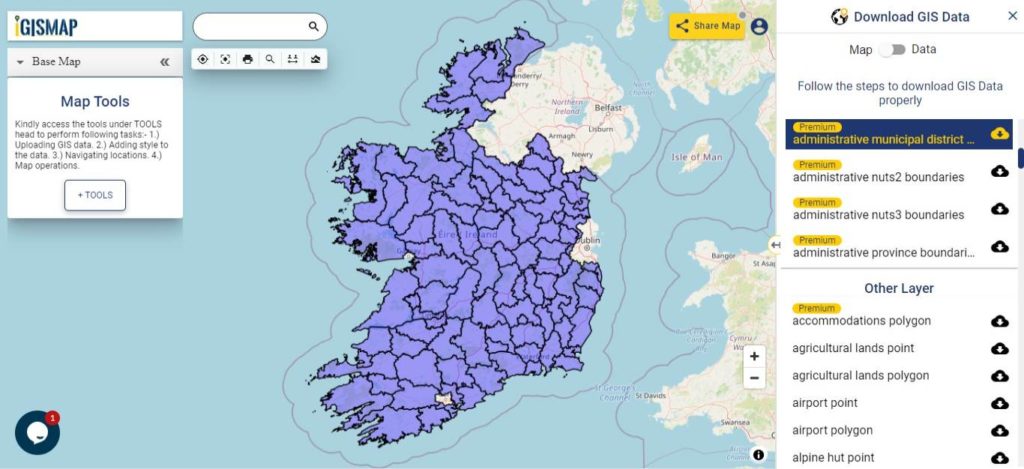 Download Ireland Municipal District Boundaries Shapefile
Download Ireland Parliamentary Constituencies Shapefile Data
There are 39 multi-member electoral districts, known as Dáil constituencies, that elect 160 TDs (members of parliament), to Dáil Éireann, Ireland's lower house of the Oireachtas, or parliament, by means of the single transferable vote, to a maximum term of five years.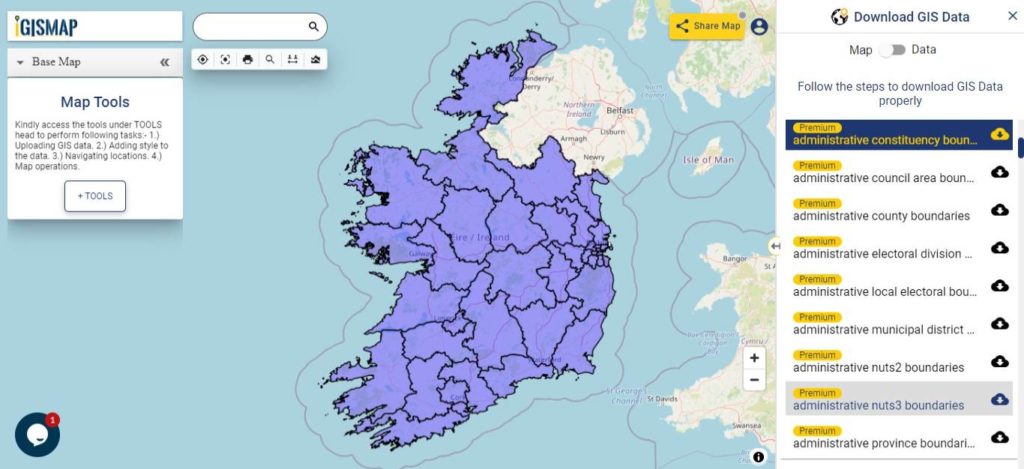 Download Ireland Parliamentary Constituency Boundaries Shapefile
Other Administrative Boundary Data:
Download Free Shapefile for the following:
Disclaimer : If you find any shapefile data of country provided is in correct do contact us or comment below, so that we will correct the same in our system as well we will try to correct the same in OSM.