Hello GIS enthusiasts, IGISMAP has now published the latest GIS vector data of Greece administrative levels. Links for downloading the shapefiles of the important administrative divisions of Greece are provided in the following. You can also download these data in KML, GeoJSON or CSV formats.
Note:
All data available are in GCS datum EPSG:4326 WGS84 CRS (Coordinate Reference System).
You need to login for downloading the shapefile.
Download Free Shapefile Data of Greece
Greece officially known as the Hellenic Republic, is a country located in Southeastern Europe. Its population is approximately 10.7 million as of 2018. Athens is its largest and capital city, followed by Thessaloniki. Situated on the southern tip of the Balkans, Greece is located at the crossroads of Europe, Asia, and Africa. It shares land borders with Albania to the northwest, North Macedonia and Bulgaria to the north, and Turkey to the northeast.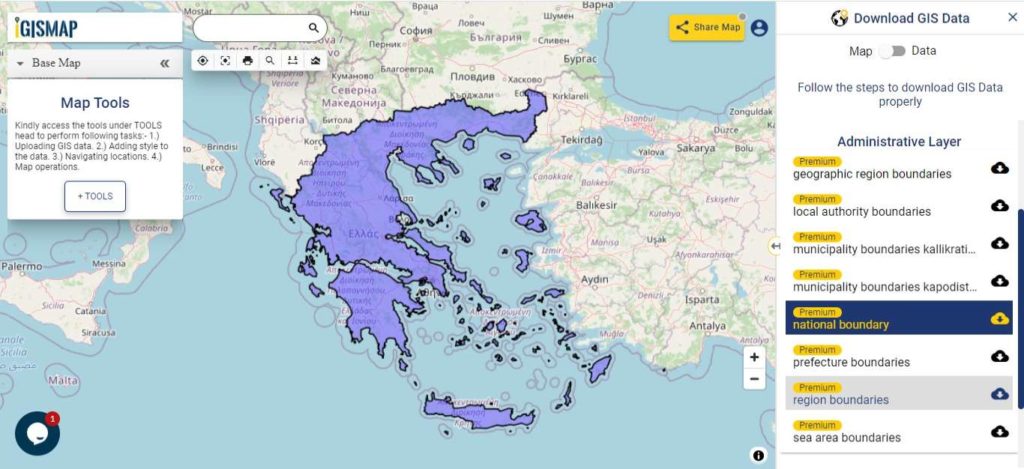 Download Greece National Outline Boundary Shapefile
Download Greece Region Shapefile Data
Regions are the first level administrative entities of Greece. There are 13 regions each comprising several second-level units known as Regional Units.
Attica
Central Greece
Central Macedonia
Crete
East Macedonia and Thrace
Epirus
Ionian Islands
North Aegean
Peloponnese
Southern Aegean
Thessaly
West Macedonia
Western Greece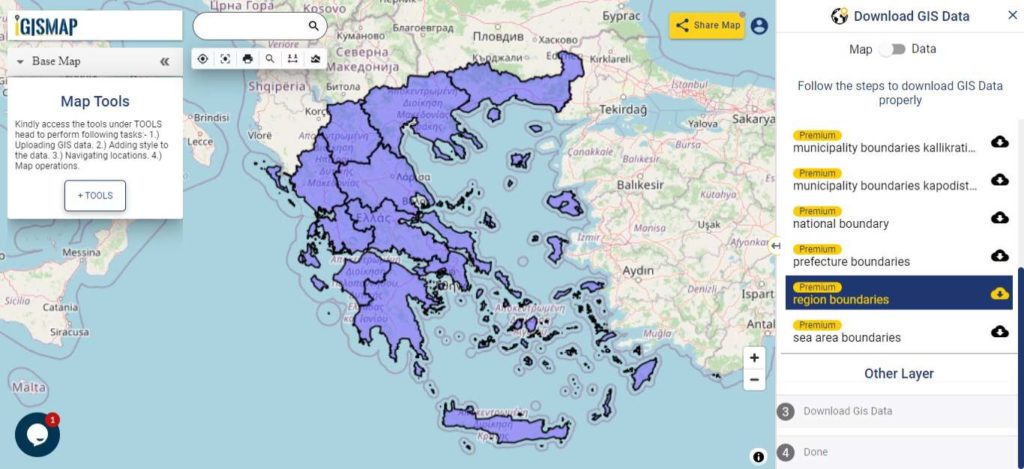 Download Greece Region Boundaries Shapefile
Download Greece Prefectures Shapefile Data
Prefectures are the second level administrative division of Greece after regional division. There are 51 prefectures.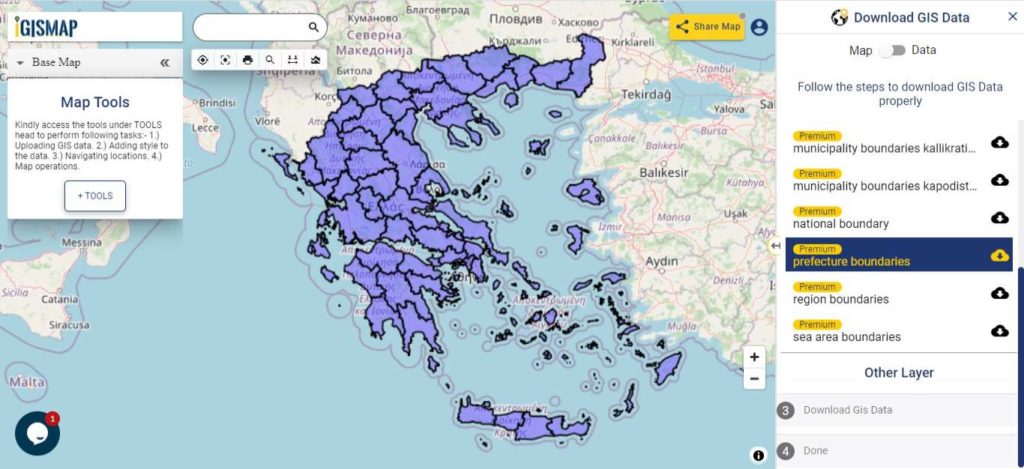 Download Greece Prefecture Boundaries Shapefile
Download Greece Municipalities Shapefile Data
Municipalities are the lowest level of government within the organizational structure of the state. There were 1033 municipalities based on the 1997 Kapodistrias reform. Kallikratis reform of 2011 merged certain municipalities. So currently there are 325 municipalities in Greece.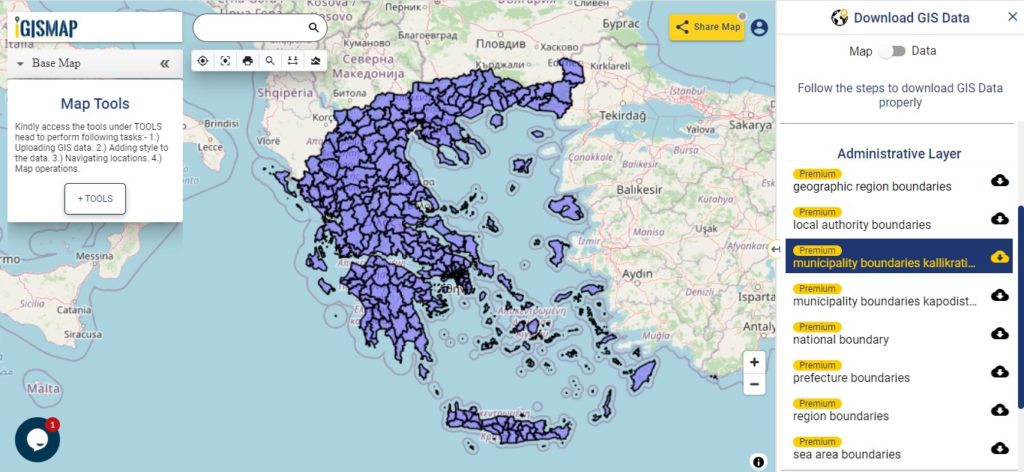 Download Greece Municipality Boundaries Shapefile
Other Administrative Boundary Data:
Download Free Shapefile for the following:
Disclaimer : If you find any shapefile data of country provided is in correct do contact us or comment below, so that we will correct the same in our system as well we will try to correct the same in OSM.