Hey! GIS user here in this blog you can download Comoros shapefile GIS data. IGISMAP have collection for more than 100 new countries. Links for downloading the shapefiles of the important administrative divisions of Comoros are provided in the following. You can also download these data in any format like KML, GeoJSON, or CSV etc.
Note:
All data available are in GCS datum EPSG:4326 WGS84 CRS (Coordinate Reference System).
You need to login for downloading the shapefile.
Download Shapefile Data of Comoros
The Comoros is formed by Ngazidja (Grande Comore), Mwali (Mohéli) and Ndzwani (Anjouan), three major islands in the Comoros Archipelago, as well as many minor islets. The islands are officially known by their Comorian language names, though international sources still use their French names (given in parentheses above). The capital and largest city, Moroni, is located on Ngazidja. The archipelago is situated in the Indian Ocean, in the Mozambique Channel, between the African coast (nearest to Mozambique and Tanzania) and Madagascar, with no land borders.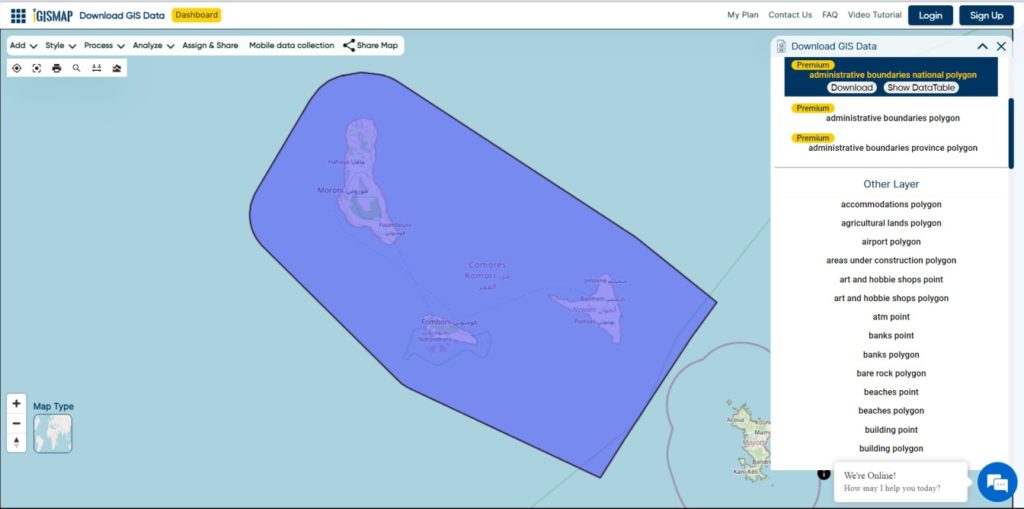 Download Comoros National Boundary Shapefile
Download Comoros Islands Shapefile Data
The Comoro Islands are located in the Mozambique Channel to the north-west of Madagascar and facing Mozambique. These volcanic islands, covering a total area of 2034 km2, are as follows:
Ngazidja (also known as Grande Comore)
Ndzuwani (also known as Anjouan)
Mwali (also known as Mohéli)
Mayotte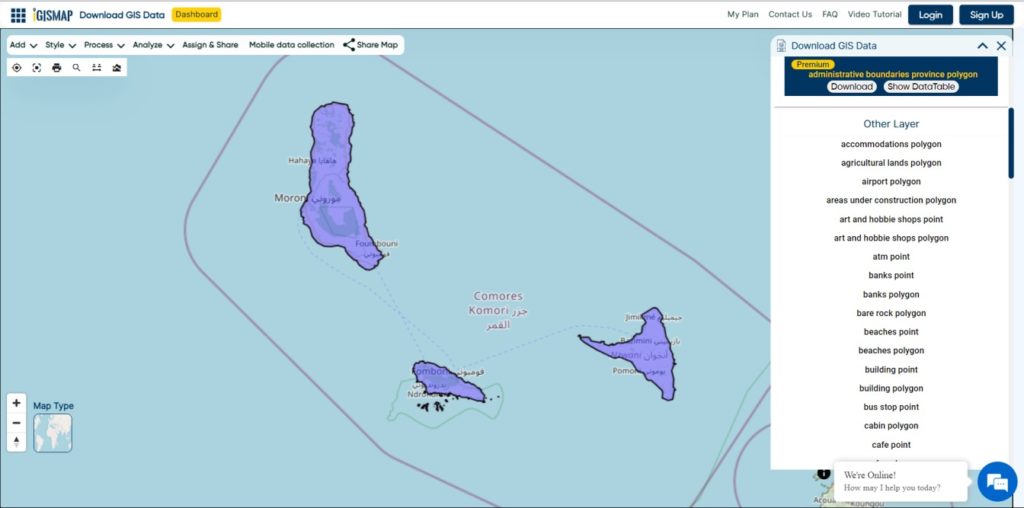 Download Comoros Islands Boundaries Shapefile
Download Comoros Communes Shapefile Data
There are 52 Comores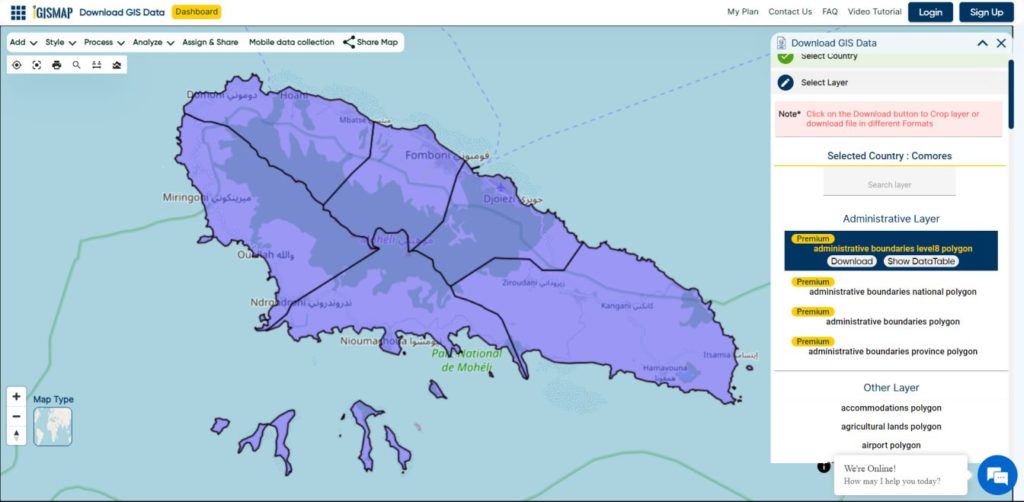 Download Comoros Communes Boundaries Shapefiles
Other GIS Data:
Download Shapefile for the following:
Disclaimer : If you find any shapefile data of country provided is in correct do contact us or comment below, so that we will correct the same in our system as well we will try to correct the same in OpenStreetMap.