Hello GIS enthusiasts, IGISMAP has now published the latest GIS vector data of Austria administrative levels. Links for downloading the shapefiles of the important administrative divisions of Austria are provided in the following. You can also download these data in KML, GeoJSON or CSV formats.
Note:
All data available are in GCS datum EPSG:4326 WGS84 CRS (Coordinate Reference System).
You need to login for downloading the shapefile.
Download Free Shapefile Data of Austria
Austria officially the Republic of Austria, is a country in the southern part of Central Europe. It is a federation of nine states, one of which is the capital Vienna, the largest city and state by population. The country is bordered by Germany to the northwest, the Czech Republic to the north, Slovakia to the northeast, Hungary to the east, Slovenia and Italy to the south, and Switzerland and Liechtenstein to the west. It occupies a landlocked area of 83,879 km2 (32,386 sq mi) and has a population of 9 million people.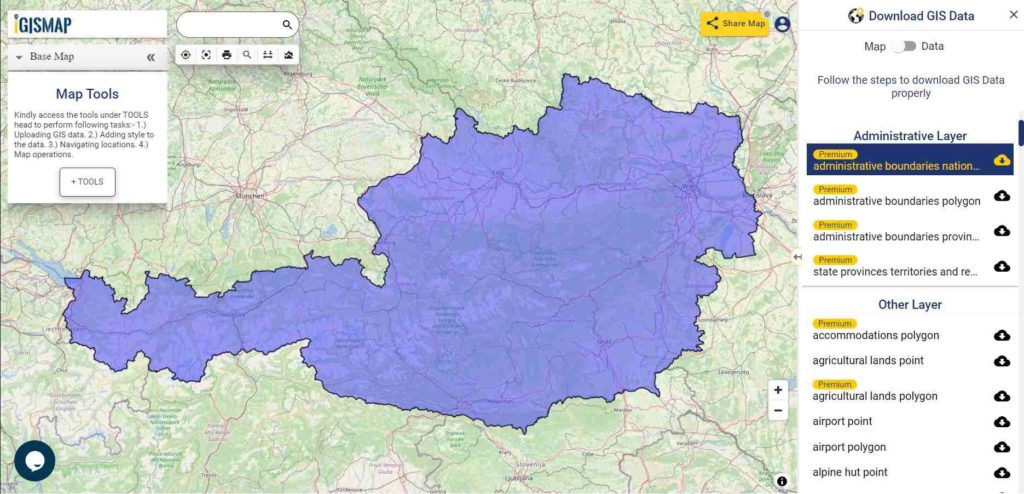 Download Austria National Outline Boundary Shapefile
If you are looking for any other GIS formats then use GIS File Converter.
Download Austria States Shapefile Data
Austria is a federal republic made up of nine states
Burgenland – Burgenland
Kärnten – Carinthia
Niederösterreich – Lower Austria
Oberösterreich – Upper Austria
Salzburg – Salzburg
Steiermark – Styria
Tirol – Tyrol
Vorarlberg – Vorarlberg
Wien – Vienna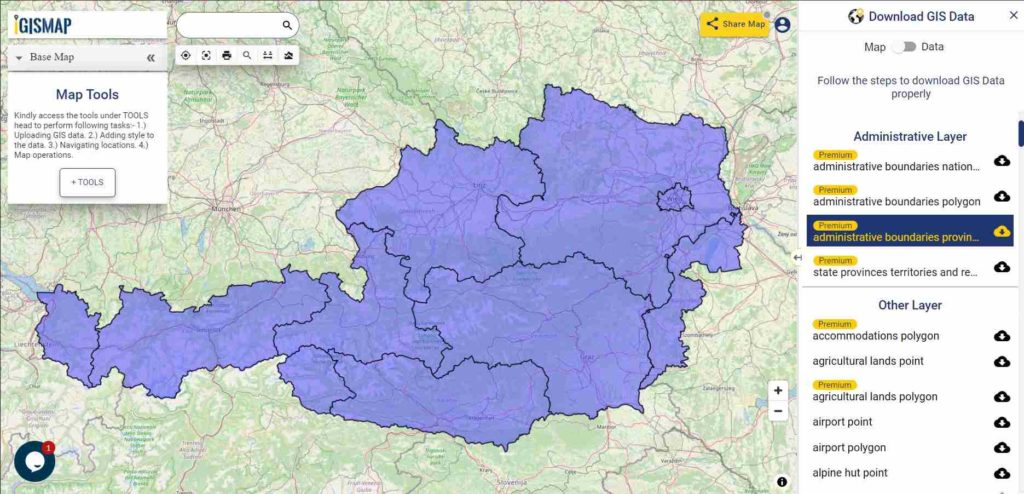 Download Austria State Boundaries Shapefile
Highway Line GIS Data of Austria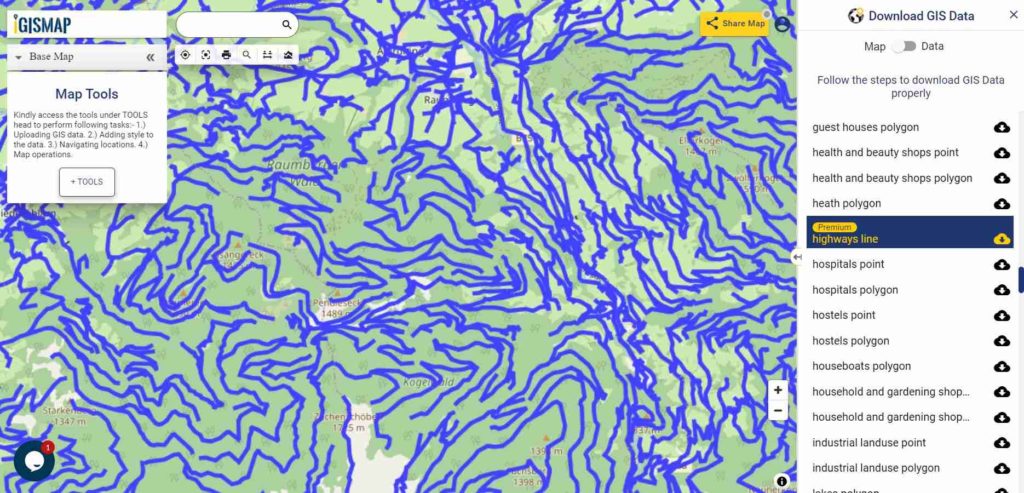 Download Austria Highway Lines Shapefile
In the above map, zoom in view of highway line map is shown. Similarly, you can easily download point based GIS data of airport locations, ATM locations, parking locations, hospital location, etc.
Railways Line GIS Data of Austria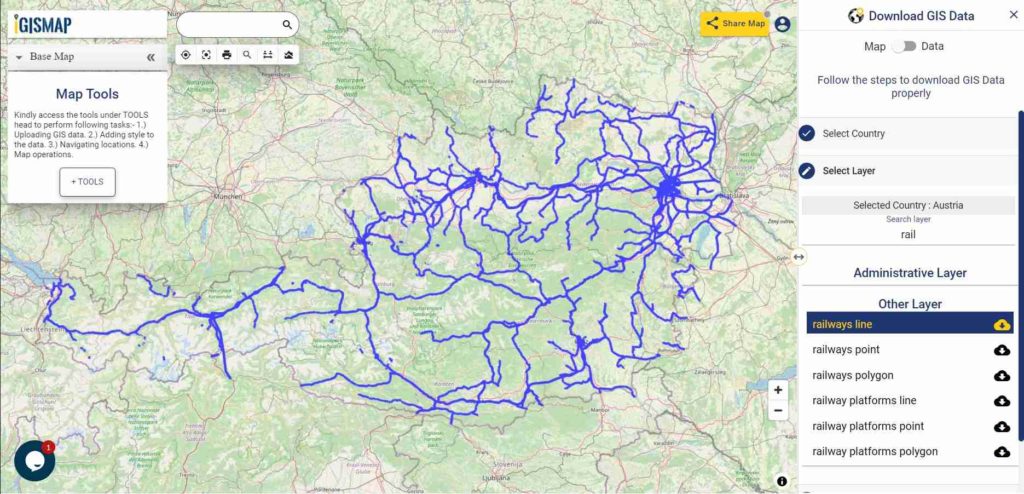 Download Austria Railway Lines Shapefile
Download Ferry Point Shapefile of Austria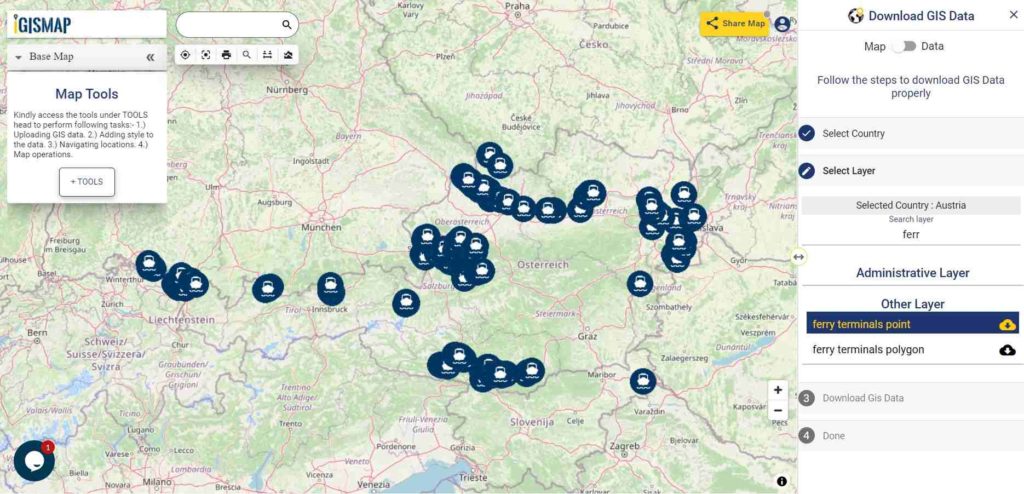 Download Austria Ferry Points Shapefile
You can view and download the ferry points of Austria from above link.
Download Austria Airport/Aerodrome Point Shapefile
Airport location points of the following airports are available:
Flugfeld Mariazell
Flugplatz Lanzen-Turnau
Zivilflugplatz Micheldorf
Flugplatz Schärding-Suben
Wiener Neustadt West Airport
Flugplatz Nötsch
Flugplatz Kufstein-Langkampfen
Flugplatz Sankt Donat Mairist
Download Austria Airport Points Shapefile
For more GIS data visit – IGIS Map GIS Data
For more specific data contact us at support@igismap.com
Download Free Shapefile for the following:
Disclaimer : If you find any shapefile data of country provided is in correct do contact us or comment below, so that we will correct the same in our system as well we will try to correct the same in OSM.