Create save Export and download KML file from Google map.  Google map or Google Earth makes use of KML or keyhole markup language, to display features, which actually stores geographic features in Vector format. You can create KML file from Google map for mapping and displaying the same by again uploading the same KML file on Google map or created KML file converted from Shapefile. Before creating KML file on Google map, you should have an Google account and should be logged in wtih that. So that once KML file created, you would be able to see it in My Places of Google map after wards. You can also look link for how to create KML file from Google earth.
Create save Export and download KML file from Google map
Note: Google provides Google map and this kind of service for free. But i suppose, if you are going to extract and create KML file with your program in bulk, then Google may notify you for the same.
Steps to Create save Export and download KML file from Google map
1.) Open Google map and sign in with all in one Google account.
2.) Click the setting button which appears at the bottom right corner of map as shown below (New Google map), and select My places. Or if you are using old map theme, then choose my places from top right corner.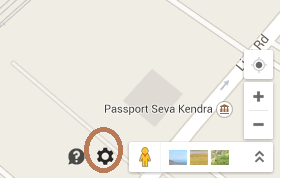 Update: If you are not getting my places option from here, then you click on left side Menu icon (three lines) and select your places and tap on Maps.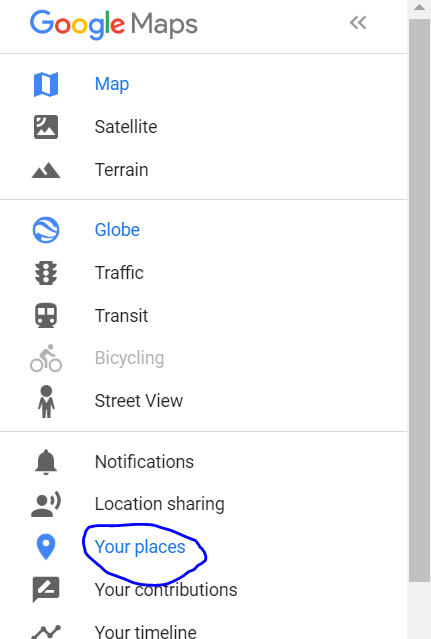 Once you clicked your places select the Maps.
3.) Now click on Create Map (in the last with blue font) which will open new link in new tab and select Create Map again.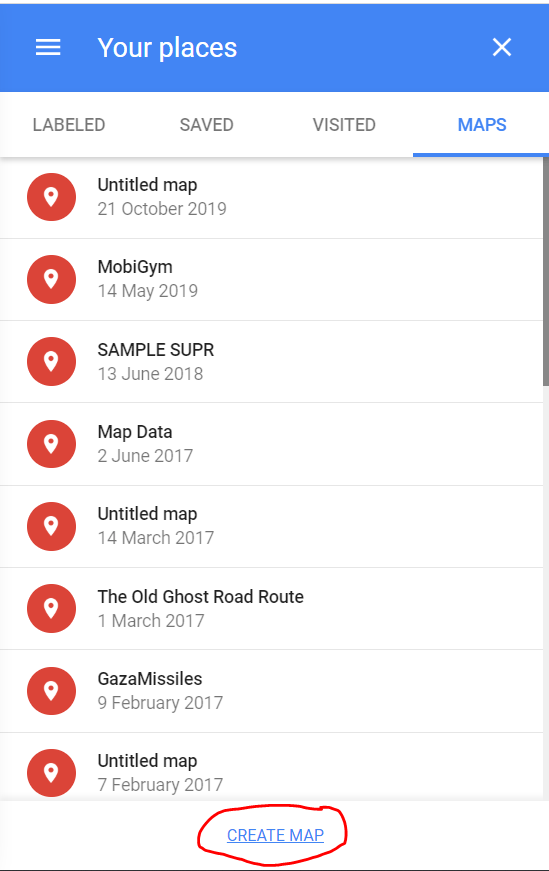 4.) Perform and create a map, with the help of tool bars as shown below, Which has following options i.e
Undo
Redo
Select item
Add a Marker
Draw a line
Add direction
Measure distance and Area.
5.)Name your map, by clicking on untitled map. You can now Add layers too, i.e for Adding Markers, which will be treated as point feature, make different layer while for Adding direction or line
you can have different layer.
Note: You cannot have more than 3 layers for the same map project for Free. You need to go for Google map pro.
Here is the look, i had created 3 layers, i.e 1st one is Point layer, 2nd is Direction layer and 3rd is Line layer, as shown above.
6.) Once you are done with creating map, click the folder icon, shown just below your title of map project and Select Export as KML. Now you can export the entire map or either of the layer by selecting the options. Done.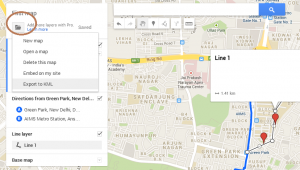 You can now share your map you created map and can also embed it in your website. What are your plannings with the newly created KML file? Do you want to convert kml file to shapefile. Do comment below, how you use KML file so that me as well as our visitors will come to know about new technology and uses. Your valuable suggestion and questions are always welcomed by commenting below in the section provided.