A GIS file is a format used as a norm for encoding geographical information into computer readable file. GIS (geographical information system) file is mainly divided or differentiated into two vector format and raster format. Most commonly used GIS format is shapefile developed by esri. Using IGIS Map Tool you can convert Shapefile SHP to PDF . PDF is easily accessible For other GIS data Conversion you can also use this tool.
Convert Shapefile SHP to PDF
Login to IGIS MAP Tool with registered id and password. In the converter screen step one is to upload your file.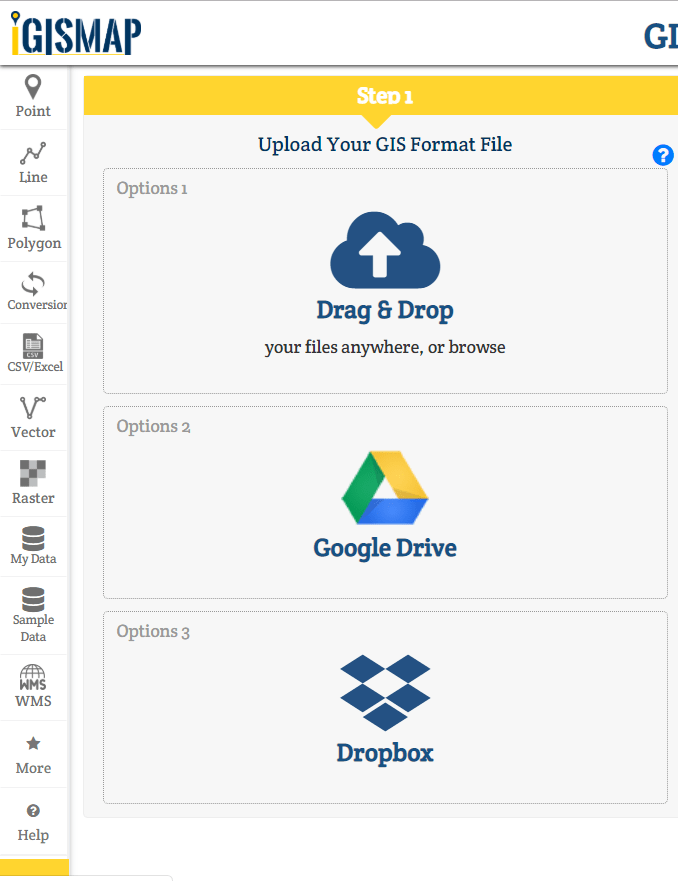 Once your file is uploaded step two is to select the output of the conversion. If you want to change the Coordinate Reference System then click on Change CRS button.