GIS Data and Maps of Colorado State is used by planners and surveyors for visualizing and identifying the patterns that are difficult to examine when data is in table form. Here you can download the GIS data of the state boundary, county division, rail and highway maps in just a few clicks. You can use these data for analysis in IGISMAP itself or download them in any suitable GIS format. You can download these data in KML, GeoJSON, CSV or Shapefile formats.
Note:
All data available are in GCS datum EPSG:4326 WGS84 CRS (Coordinate Reference System).
You need to login for downloading the shapefile.
Download Free shapefile of Colorado State
Colorado is the western U.S. state with Denver as a capital.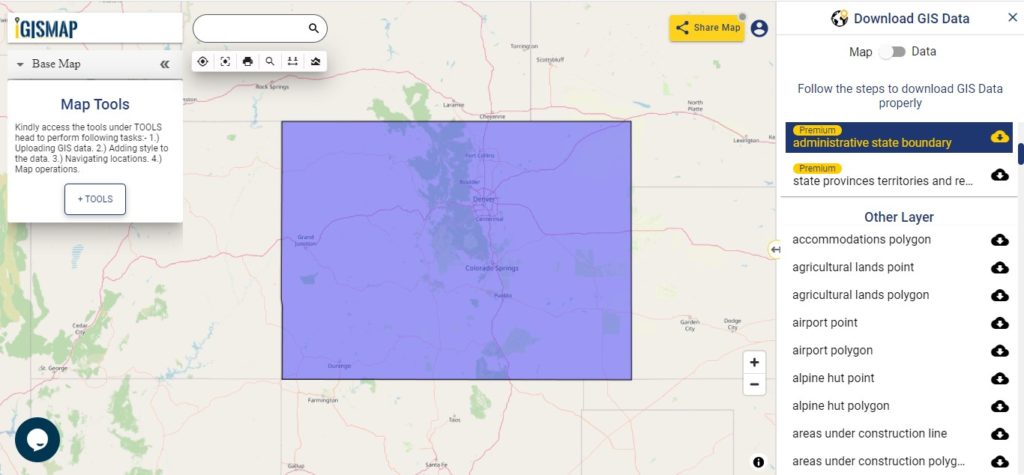 Download Colorado State Boundary Shapefile
Above screen show the map data of Colorado state. Before download please check data table by toggle from Map to Data. You can viewing the data for specific location just by clicking map area. Information regarding clicked location is visible in popup.
Download County Shapefile of Colorado State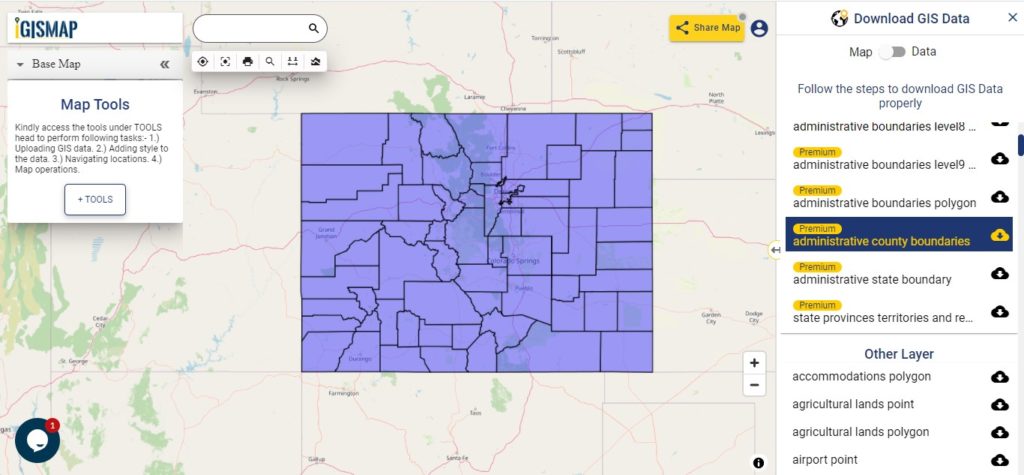 Download Colorado County Boundary Shapefile
There are 64 counties in Colorado State. List of Counties –
Adams
Alamosa
Arapahoe
Archuleta
Baca
Bent
Boulder
Broomfield
Chaffee
Cheyenne
Clear Creek
Conejos
Costilla
Crowley
Custer
Delta
Denver
Dolores
Douglas
Eagle
Elbert
El Paso
Fremont
Garfield
Gilpin
Grand
Gunnison
Hinsdale
Huerfano
Jackson
Jefferson
Kiowa
Kit Carson
Lake
La Plata
Larimer
Las Animas
Lincoln
Logan
Mesa
Mineral
Moffat
Montezuma
Montrose
Morgan
Otero
Ouray
Park
Phillips
Pitkin
Prowers
Pueblo
Rio Blanco
Rio Grande
Routt
Saguache
San Juan
San Miguel
Sedgwick
Summit
Teller
Washington
Weld
Yuma
Colorado Highway Line Shapefile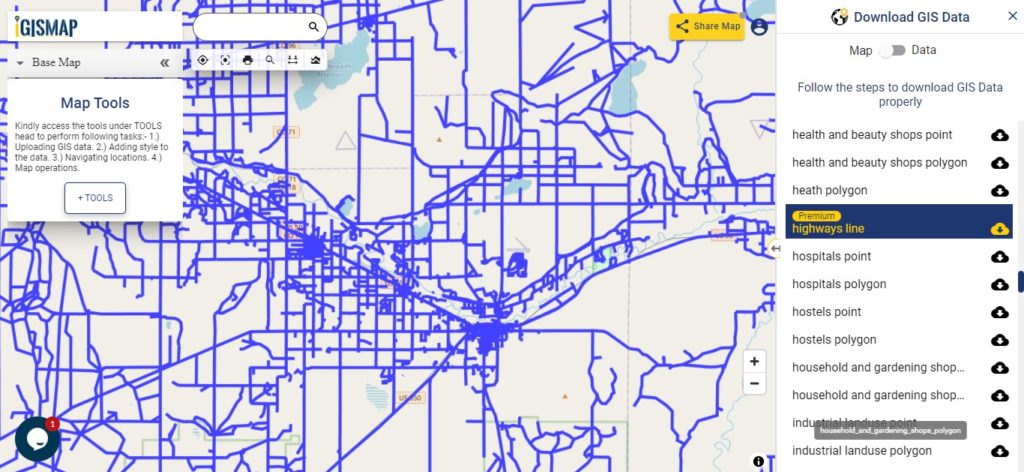 Download Colorado Highway Line Shapefile
Zoom in view of highway line map is shown shown above. Similarly, you can easily download point based GIS data of airport point, ATM point, parking area, hospital location, etc.
Railway Line Gis data of Colorado State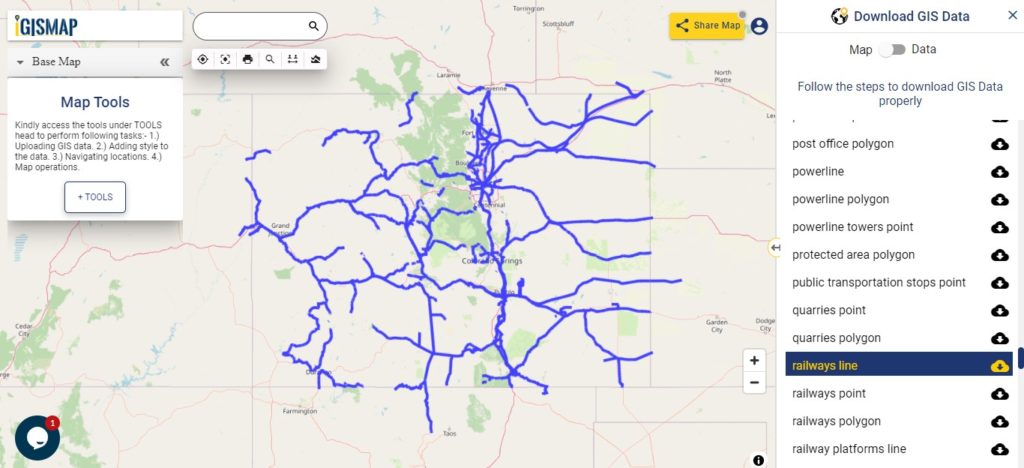 Download Colorado Railway Line Shapefile
Download GIS Data of other states of USA