Austria is a landlocked country in south central Europe. Vienna is the capital state of Austria. If you are looking for Austria Shapefile – administrative boundary, polygon, rail, road line, ferry, airport point shapefile.
Austria Administrative boundary
For administrative boundaries national polygon and administrative boundaries polygon click on below link.
Austria administrative boundaries national polygon shapefile
Administrative boundaries polygon shapefile of Austria
Download Austria provinces/states boundary shapefile
Austria states polygon shapefile
Above shapefile covers following states:
Burgenland – Burgenland
Kärnten – Carinthia
Niederösterreich – Lower Austria
Oberösterreich – Upper Austria
Salzburg – Salzburg
Steiermark – Styria
Tirol – Tyrol
Vorarlberg – Vorarlberg
Wien – Vienna
You can view the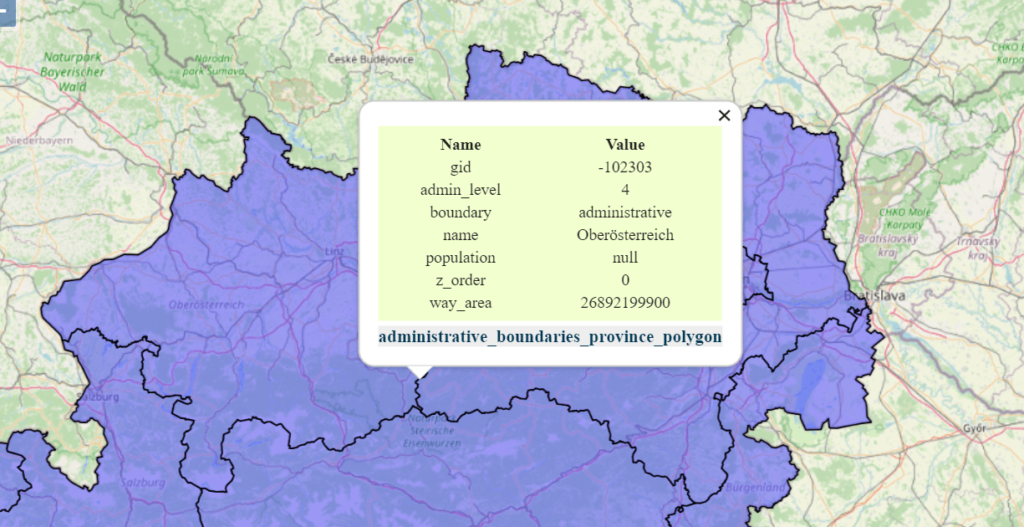 Ferry Point shapefile of Austria Country
You can view and download the ferry points of Austria from following link. Please check data also before downloading. For more specific data contact us at support@igismap.com.
Austria Airport/Aerodrome point shapefile download
You can download airport GIS data from below link. It covers –
Flugfeld Mariazell
Flugplatz Lanzen-Turnau
Zivilflugplatz Micheldorf
Flugplatz Schärding-Suben
Wiener Neustadt West Airport
Flugplatz Nötsch
Flugplatz Kufstein-Langkampfen
Flugplatz Sankt Donat Mairist
Airport Point Shapefile of Austria
For more GIS data visit – IGIS Map GIS Data