GIS Data and Maps of Colorado State is used by planners and surveyors for visualizing and identifying the patterns that are difficult to examine when data is in table form. Here you can download the GIS data of the state boundary, county division, rail and highway maps in just a few clicks. You can use these data for analysis in IGISMAP itself or download them in any suitable GIS format. You can download these data in KML, GeoJSON, CSV or Shapefile formats.
Note:
All data available are in GCS datum EPSG:4326 WGS84 CRS (Coordinate Reference System).
You need to login for downloading the shapefile.
Download free Shapefile of Alaska State
Alaska is a northwest state of the United States of America. It is divided into 19 organized boroughs and one unorganized boroughs and is the largest US states according to area. Juneau is the capital of Alaska state. It is a northwest state of the United States of America. It is divided into 19 organized boroughs and one unorganized boroughs.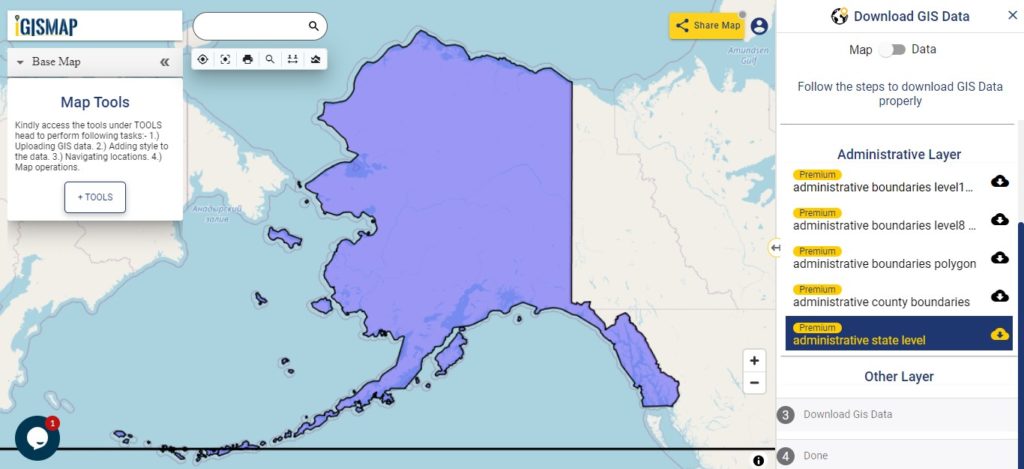 Download Alaska State Outline Boundary Shapefile
In the above screen, the GIS data of Alaska administrative boundary is visible. You can download it into shapefile, kml, geojson, Mapinfo, PostgreSQL, and CSV. And for any other formats try our GIS Converter Tool.
For viewing specific information about the location click on the map.
County Boundary Shapefile of Alaska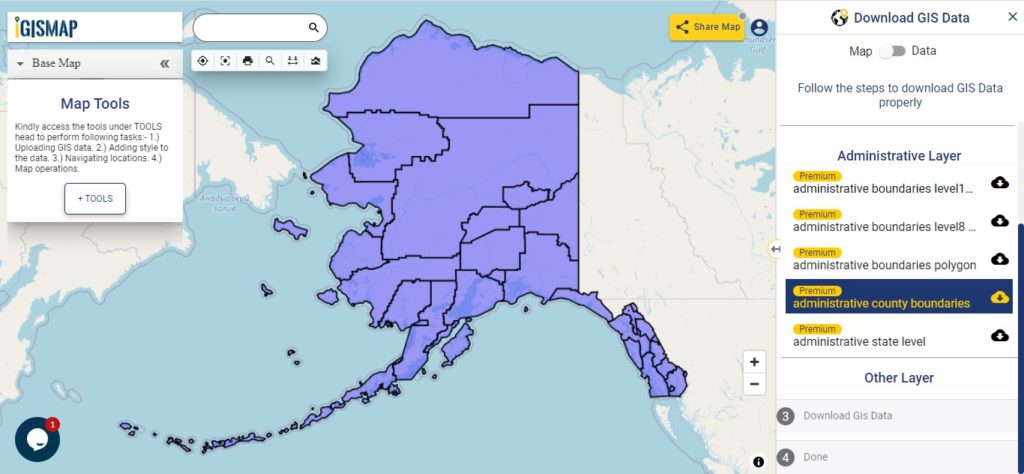 Download Alaska County Boundary Shapefile
This GIS data covers both organized and unorganized boroughs of states.
Aleutians East Borough
Anchorage
Bristol Bay Borough
Denali Borough
Fairbanks North Star Borough
Haines Borough
Juneau
Kenai Peninsula Borough
Ketchikan Gateway Borough
Kodiak Island Borough
Lake and Peninsula Borough
Matanuska-Susitna Borough
North Slope Borough
Northwest Arctic Borough
Petersburg Borough
Sitka
Skagway
Unorganized Borough
Wrangell
Yakutat
Airport point GIS data of Alaska State
Click on the link for downloading airport point location data of Alaska state. Location data of Cold Bay Airport, Birchwood Airport, Boswell Bay Airport, Black Rapids Airport, Big Mountain Airport, Bettles Airport, Candle 2 Airport, Brown Low Point, Cantwell Airport, Buckland Airport, Atmautluak Airport, Juneau Harbor Seaplane, etc.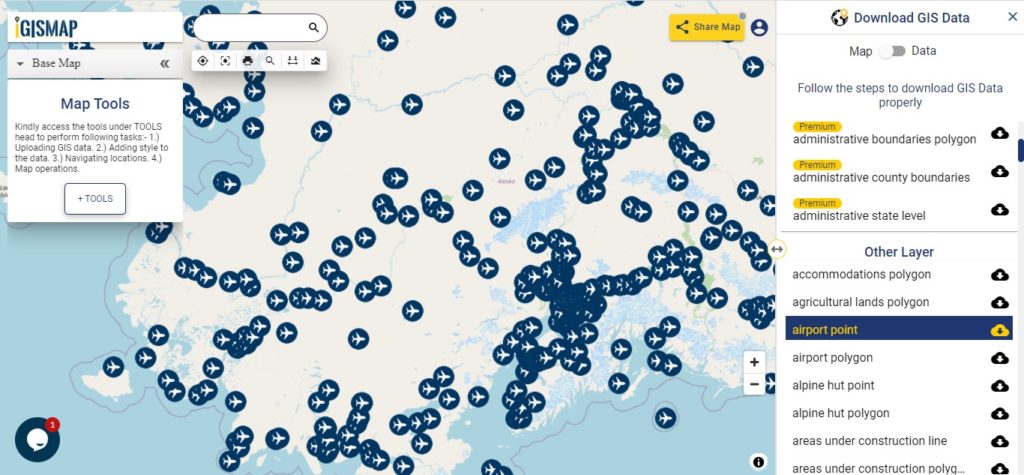 Download Alaska Airpost Points Shapefile
Zoom in or Zoom out for a clear view. Change the color of icons using the Analysis Tool.
Highway Line GIS data of Alaska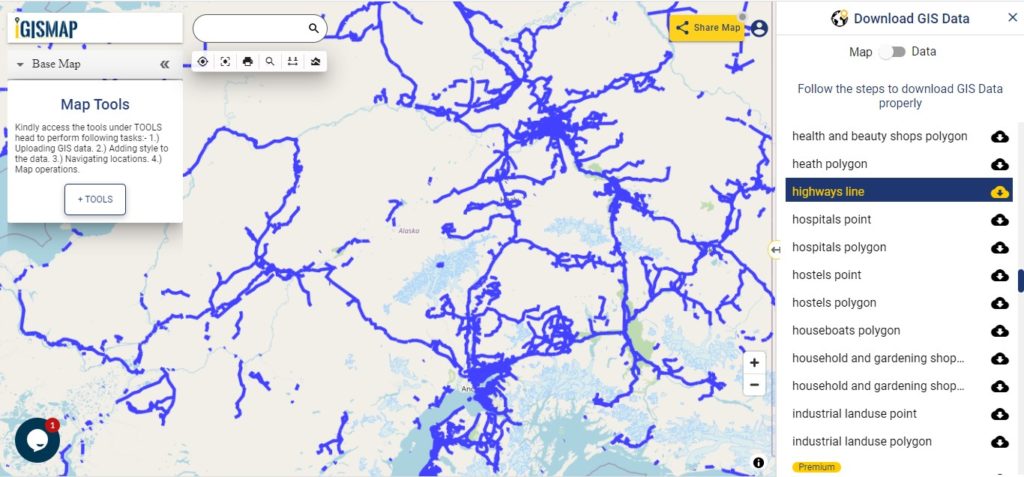 Download Alaska Highway Line Shapefile
Zoom in view of highway line map is shown shown above. Similarly, you can easily download point based GIS data of airport point, ATM point, parking area, hospital location, etc.
Download GIS Data of other states of USA:
Disclaimer : If you find any shapefile data of country provided is in correct do contact us or comment below, so that we will correct the same in our system.